Thieves. Vandals. Natural disasters.
There are many dangers that could damage your commercial real estate property.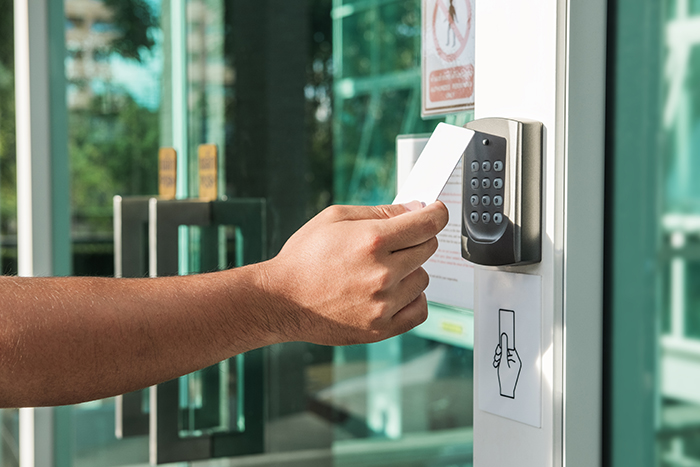 What measures have you taken to protect your assets? And where do you have room for improvement?
Here are eight tips to consider.
1. Know Your Tenants and Visitors
When working with a new tenant, it's always a good idea to conduct a thorough background check and interviews to make sure they're trustworthy.
And consider requiring visitors to sign in and out so you can keep a log of who has been on your property.
2. Ensure Your Building and Parking Lot Have Adequate Lighting
Good lighting can scare off perpetrators and help your surveillance cameras accurately capture everything in view.
Try to replace burnt-out light bulbs as soon as you can. If your lights aren't bright enough, you may need to upgrade your fixtures or bulbs.
3. Implement Access Control Systems for All Doors
Your tenants may be great at watching the front door. But what about the back door? And side doors?
An access control system can monitor your doors and tell you who entered which door at what time. That way you can keep a complete log of all activity going into and coming out of your building.
Different types of access controls include physical keys, pin codes, key cards and fobs, mobile credentials and biometrics.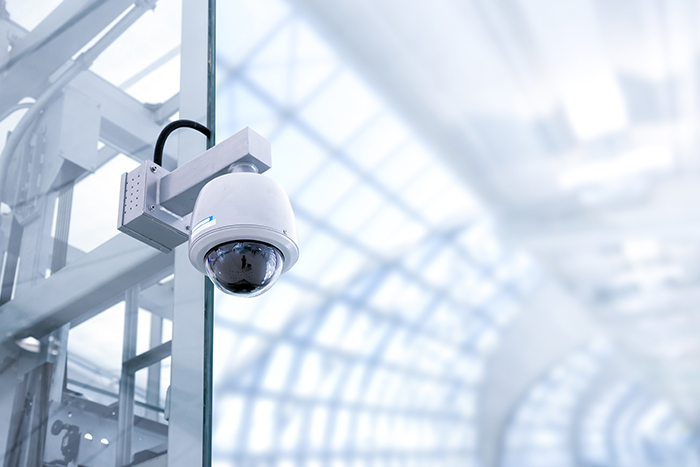 4. Install Surveillance Cameras and an Alarm System
Approximately 50% of burglars will leave your property if they notice you have cameras or an alarm system.
To increase the effectiveness of these systems, change your alarm code regularly and post signs to let people know you're watching.
If a criminal still acts out, the alarm system will quickly alert law enforcement. Then you can share the video footage with them to help catch the perpetrator.
5. Have a Reliable Fire Detection System
A fire detection system can alert you that there's a fire shortly after it starts, giving you and your tenants as much time as possible to safely evacuate.
Some systems even alert the authorities for you, which increases their response time and helps minimize property damage.
6. Make Sure Windows and Doors Have Strong Locks
In some situations, a sturdy lock may be the only thing standing between criminals and your property. Make sure all windows and doors have strong locks.
And remind your tenants to lock up properly at the end of each day.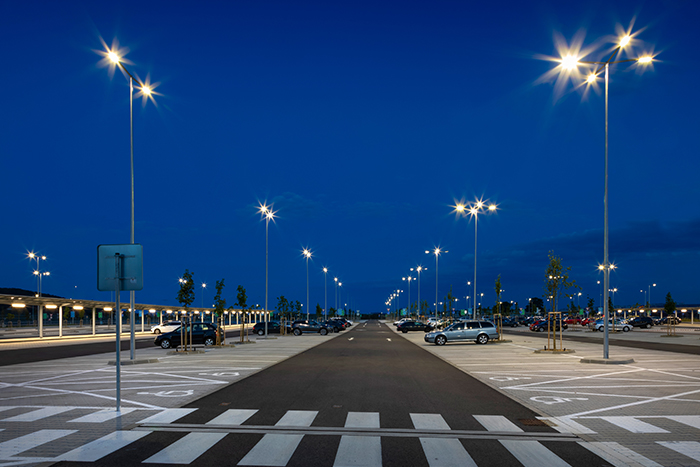 7. Check In Regularly
Here are a few ways to monitor your property's security:
Test your security system regularly to ensure it's operating correctly.
Repair any broken doors and windows, as well as weak spots in the roof.
Remind your tenants of proper safety procedures and to report any potential threats.
Check in with other local businesses to stay in the loop on criminal activity.
8. Track Your Property's Condition and Important Assets
Keeping a meticulous log with pictures of your property and assets will help you act quickly in case of criminal activity.
You'll be able to share the information and photos with law enforcement to show what's been damaged or taken.
If you need help with property management, land acquisition and development, or selling commercial property in central Ohio, contact DRK and Company today.
Have a great week,
Other posts you may enjoy:
Site Selection 101: Where Does Your Commercial Property Belong?
Four Reasons to Invest in Commercial Real Estate
How Retail Landlords and Tenants Can Recover from the Pandemic