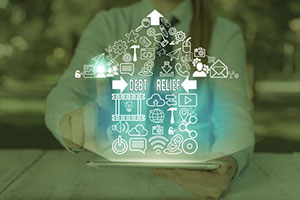 We've heard it for months: these are uncertain times. Well, thanks for stating the obvious, so what do we do about it? You want answers, not vague commiserating statements. That's where we come in with DRK and Company's quick guide to rent relief.
CHART A COURSE
The anxiety of the epidemic's economic and social ramifications may not have changed, but the initial shockwave of the coronavirus has passed. It's time to plan for the months ahead should shelter-in-place orders overstay their welcome.
Like you, your landlords have expenses to pay. Create an honest dialogue that addresses your financial situation now and in the future. Get ahead of the curve or run the risk of being hung out to dry when others start getting the same idea.
Be A Go-Getter
Approach first and approach fast, but don't be confrontational. Now is not the time for ultimatums, and they'll likely not end well for you. Talk to your landlord's representative before placing a formal forbearance request to gauge the atmosphere and informally state your case.
Building off a long-standing rental relationship can create some wiggle room in an otherwise inflexible lease. Emphasize the importance of your long-standing relationship before discussing the terms of rent relief.
Be Prepared For The Third Degree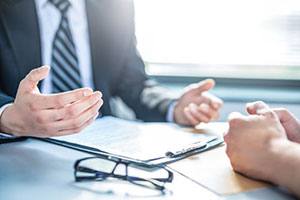 Consult with your insurance advisors to determine if you're economic situation is covered by interruption insurance. Your landlord will likely require proof of the economic impact of the coronavirus epidemic.
Things landlords may consider:
Small Business Administration: This government agency guarantees long-term loans from $500 to $5 million through partnering lenders. The funds cover expenses like operating capital and fixed assets.
Coronavirus Aid, Relief, and Economic Security (CARES) Act: The $2 trillion stimulus bill offers relief funds for paycheck protection, economic injury loans, pandemic unemployment insurance, and tax credits.
Be Transparent
Be honest about your financial situation but be careful not to play your hand too early as your landlord may cite an anticipatory breach of contract. You'll like be required to provide further financial proof to assure future payment. It also may throw your relief request out the window. Discuss your current and future business plans to cope with the economic climate created by the pandemic.
Make A Trade-Off
Specificity is critical when asking for a forbearance. Include a timeline and what you're willing to offer in exchange. Here are a few trade-off scenarios:
X number of months rent-free with X number of months added to your lease
X number of months rent-free with the forbearance amount amortized over the remainder of the lease
X number of months of half rent to be repaid before the end of the year
DRK and Company want to ensure both tenants and landlords survive this economic upheaval with the least amount of financial discord. Call 614-540-2404 or contact us to learn more about our investment and brokerage services.