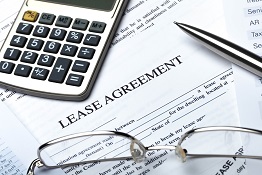 You could cut the rising tension between commercial tenants and landlords with a knife. Tenants are finding the struggle to pay rent has continued into May with a perplexity that can only be attributed to these unprecedented times. Landlords are also left scratching their heads about how to breach the subject.
Know Commercial Contractual Obligations
If you're a tenant and wish to approach your landlord about rental adjustments, consider the following:
Failure to contact your landlord, or flat out refusing to pay, is one of the biggest mistakes you can make. For obvious reasons, we don't recommend it.
Your landlord is not contractually obligated to alter your lease or rental agreement.
Many commercial leases require proof of financial hardship for approval of rent deferment.
As a landlord, you must consider your tenant's current and future financial state. But don't forget to keep these things in mind:
Avoid making an ultimatum at the beginning of negotiations. Coming off as heavy-handed won't bode well for future business relationships or court rulings.
Know your contractual obligations to your tenants – monetary and non-monetary – before you approach negotiations.
Depending on the situation, you may have to consider deferment, amortization, buyouts, or lease transfers.
When To Bring In An Attorney
Rent negotiation is a delicate dance. Knowing the steps ahead of time will keep you from falling flat on your face. Landlords should contact a tenants' attorneys before getting into the thick of negotiations. They can help reel in a tenant that's already made up their mind. You'll save yourself the headache of time, disagreements, and legal fees.
Tenants benefit from attorney involvement since legal advisors are likely to spot missed contractual language and obligations. They're also essential for those tenants who are new to the negotiation game. Their fees may be worth your while if your lawyer can help you avoid the penalties of a broken lease.
Terms To Know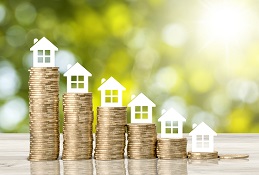 Eviction moratorium: A legal period of delay involving a contractual obligation. Contact your landlord even if your city has issued an eviction moratorium. It's better to play nice in the sandbox now to maintain a positive business relationship.
Force majeure: Unexpected circumstances – like a global pandemic – that may prevent contractual obligations. This may be used to delay rent payments, but most contracts don't accept force majeure.
Continuous use and operating hours: The stay-at-home orders across the country have undoubtedly affected many businesses' operating hours. Notify your landlord, especially if your lease requires minimum hours of operations.
DRK and Company offer buying and tenant representation in every commercial property asset class. Call 614-540-2404, or contact us online to learn more about our brokerage sales and leasing services.