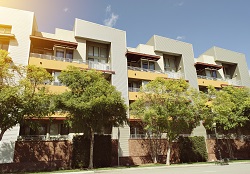 We're currently in the eye of an economic storm, unsure if our investments will make it safely into the new year. The good news is multifamily investments (MFI) are projected to be the guiding light through the uncertainty.
MFI is most likely to survive a potential economic dip compared to other real estate sectors, so it's considered the safest investment option for 2020.
Consumer And Investor Demand
Consumers don't care if the economy is flourishing or floundering – everybody needs a place to live. That's why MFIs are such a surefire option if you're looking for guaranteed yield from your investments.
If the economy takes a nosedive, you're more likely to get a return on multifamily housing, like apartments, than on a retail strip. Apartments house hundreds of tenants, generating a more reliable source of income that remains steady even with a riskier investment.
Like moths to a flame, investors will continue to search for MFIs because it's a low-risk return. In 2019 alone, the MFIs sector pulled in upwards of $20 billion well into December. High demand brings competition to grab the biggest piece of the pie. Investors are even rolling the dice by paying comparable prices for riskier MFIs in the hope that their return pays off.
Cap Rates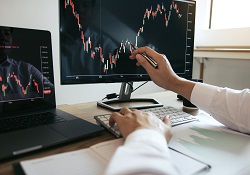 Interest rates remain low heading into 2020, providing further incentive for investors looking for real estate with cheap capital costs.
Investors aren't shying away from low cap rates either as steadfast MFIs still guarantee a return. Tight cap rates indicate investor confidence in a market, and robust lending caps provide certainty that debt capital is available.
No longer is there a chasm between primary and secondary cap rates as the gap nears a measly 23-point separation. Secondary markets will reap the benefits since the convergence reigns in prices proportionate to property income while still drawing in a sizeable number of transactions.
DRK and Company Realty is committed to helping you get the best return from your investments. To learn more about multifamily investment projections, call 614-540-2404 or contact us online to get set up with a member of our investment team.