One doesn't create a legacy overnight.
Donald R. Kenney has spent the past five-plus decades creating his.
In 1966, Kenney – a Columbus native who had recently attended The Ohio State University – founded Donald R. Kenney & Company Realtors. In the five-plus decades since then, DRK has overseen the development of more than 50,000 multifamily and extended-stay units.
Taking Things to the Next Level
In 2008, DRK took another step in its development legacy by forming Metro Development LLC, which has been a rock star in the multifamily unit game. Metro has delivered some of the region's most impressive projects including Lincoln Pointe, Gage Crossing and Greyson at Hickory Chase.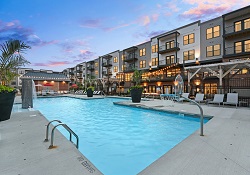 Most recently, Metro's luxury student housing, T-H-E GRIFF earned the Multifamily Development Project of the Year Award from the Central Ohio Chapter of the National Association of Office and Industrial Properties.
"Metro Development is instrumental to the overall vision and success of our full-service commercial real estate company," Kenney said. "With an attention to detail and dedication to service, we are proud of the reputation we've built and the results that have consistently placed us among the top commercial real estate companies in Central Ohio over the years."
Metro typically has more than 1,500 units under construction at any given time. Its specialty? Metro has proven to be innovative in "condominiumizing" individual developments in order to sell blocks of units to fit the needs of individual investors. The company ensures the highest quality possible through its affiliated construction management, while providing excellent services by keeping property management and maintenance services in-house through its Ardent Property Management affiliate.
DRK: A Full-Service Real Estate Company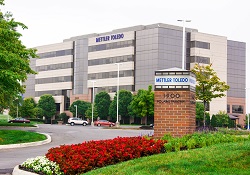 One thing has become abundantly clear every year – or day – since 1966: Donald R. Kenney isn't one to coast on past successes.
"It's unmistakable that Don is the driving force of our organization," said Tre' Giller, CEO of DRK. "The fact that we have continued to grow and add new offerings like Metro Development speaks to his entrepreneurial spirit, and how we view ourselves as an organization – his business acumen pushes us forward and shapes great customer experiences."
In 2019, DRK offers a full suite of real estate services, including development, investment, sales and leasing, buyer and tenant representation and property management, operations and maintenance. Its services cover the spectrum of markets: industrial/flex; medical; multifamily; office; retail; commercial condominiums; and commercial owners associations.
Seeing An Opportunity And Running With It
The decision to formalize the multifamily and extended-stay realm was a strategic one in the face of the economic downturn.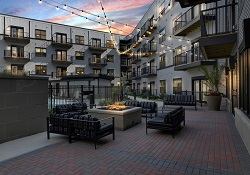 "Right after the downturn, we formed Metro Development to help address what we viewed as a lack of supply in the multifamily market," Giller said. "What we found is there's a niche in the market for highly amenitized yet affordable workforce housing – and we believe it still is underserved."
Not for long, if Metro Development has anything to say about it.
Metro offers a stable product to investors with a sound ROI, having a proven track record of helping clients reduce costs and risks associated with real estate.
The organization's agents and managers partner with clients and invest the time and resources to learn their businesses and fully understand their specific goals and needs. In today's highly competitive marketplace, DRK and its affiliates, including Metro, strive to produce the highest level of consumer satisfaction, driving the overall success of the organization.
Now it's time to keep building upon that legacy over the next five-plus decades.