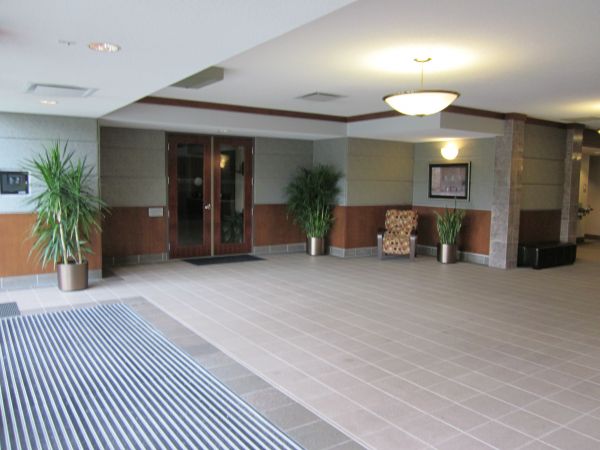 DRK and Company is proudly leasing 110 Polaris Parkway to Westerville- and Columbus-area businesses.

"This commercial property is a 50,000 square-foot multi-tenant building on Polaris Parkway near Maxtown Crossing," explains Perry Smith, the property's leasing agent. The current tenants in this 3-story, professionally managed building include both medical and office space users, and the property is an excellent fit for both. Spacious common areas with warm decorating elements create an inviting and relaxing atmosphere.

"It's minutes from I-71 and I-270, , and the central Westerville location makes it well-suited for businesses that need a convenient location for their clients to access," Smith explains. Tenants can take advantage of countless amenities in the surrounding Polaris market, like restaurants, banking, hotels, retail and fitness. This building is also located just minutes from both Ohio Health's Westerville facilities and Westerville's Medical Mile, centered between these two areas.

The property at 110 Polaris Parkway is located in the greater Columbus region; with easy access to I-71 and I-270, Westerville is one of the most centrally located cities in the Midwest and is one of the fastest growing and most affluent cities in the area.

Although the property is only a 20-minute drive to every major metro area around Columbus, you'll find exactly what you need in Westerville itself. A vibrant and diverse economy, access to local and well educated employees, excellent infrastructure, award winning schools, and a growing population continue to support Westerville's healthy business climate. The City of Westerville's Economic Development Department also offers attractive and competitive incentives to businesses looking to make the move to Westerville, or grow their current businesses in the city.

Enjoy municipally owned utilities, access to WeConnect, and business-friendly tax rates. Westerville is home to Otterbein University and 2 technical medical schools, and it's just 15 miles from The Ohio State University. You'll find a highly trained, nimble and skilled workforce for your expanding business, right in Westerville.

The property's Tenant Improvement Allowances enable new tenants to create the perfect space for their business, without absorbing all the out of pocket expenses. The building management team provides excellent management of this process and communication throughout the time of lease execution through move in, and will continue to provide great service and maintenance after the move to 110 Polaris Parkway is complete.

Other building amenities include 24-hour electronic access control, an energy management system to keep utility costs low, full service management of property operations, in house maintenance staff, and ample parking.

Contact Perry Smith at 614.540.2404 with DRK and Company today for more information on leasing 110 Polaris Parkway in Westerville, Ohio!