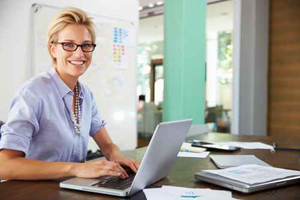 Looking for tips on renting business space? Where you locate your business, how much you spend on rent and what you get for your money are essential to your success.

Here are some good questions to ask yourself:

How much can you afford?
The importance of budgeting is universal. Looking at properties you can't afford can make the decision of where to rent all the harder. Keep your eye on the big picture and use projected financials to determine what you can afford.
How will the property and its location serve you?
Make sure the rental property's location and features are suited to your business. Do you require foot traffic or easy access to the interstate? Is there adequate parking? If customers rarely come to your place of business, do you need to pay for visibility? If customers can't get your products or services without walking in the door, do you need to be near similar businesses?
Will you be asking for improvements in the future?
As a renter, your ongoing satisfaction with a property will also depend on the landlord. Is the property in perfect condition? Are there improvements or modifications you will need? Getting a sense of who you'll be working with can help you in the long run.
Do you need more local knowledge?
In addition to helping you find individual properties, a realtor can help you become familiar with different communities and business districts, including the average cost of renting in different parts of your target area. Their knowledge is essential to finding the property that fits your business.
For help finding the best commercial rental property for your business in the Columbus, Ohio area, contact DRK and Co., a full-service commercial realtor. Call 614-540-2404 to schedule a consultation.