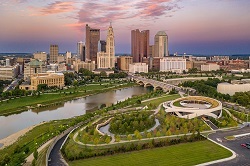 The fallout of the COVID-19 epidemic continues to financially impact people at home and in the workplace. Luckily, Columbus has maintained its resiliency and closed out 2020 without looking too worse for wear.
The Workforce
Columbus' diverse economy proved to be the city's saving grace throughout 2020. While the jobless faced growing unemployment and steep competition on the east and west coast, Columbus was able to maintain one of the lowest unemployment rates of 51 major metropolitan areas, according to The Wall Street Journal.
The large white-collar workforce adapted to remote work better than other major cities across the United States. That allowed the city's industries to stay on their feet as they weathered the initial and secondary economic effects of COVID-19.
The Ohio State University also helped the city keeps its head above water. The university is one of Columbus's largest employers and remains a reliable source of young individuals looking for professional work.
Industry Financial Challenges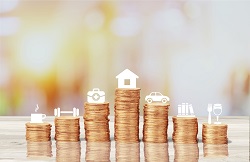 Limited business travel decreased tourist-generated revenue and income for the hospitality industry. Despite hotels and restaurants facing lower foot traffic, Columbus fared relatively well since the local economy didn't rely as heavily on tourism as other metropolitan cities.
And because so many businesses were able to shift toward working from home without losing revenue, the city allocated its $157 million in federal stimulus to small businesses that were hit harder by the economic shutdown.
Sustaining Your Financial Health
You can do things to support your local economy and protect your assets from the effects of the pandemic. Now is the time to reevaluate your budget and assess where you have room to make changes. Avoid panic spending and continue to contribute to your savings if you still have an income. That will limit the long-term effects COVID-19 may have on your funds.
Creating a plan to prioritize your spending will allow you to maintain your budget, especially as consumer prices fluctuate. Slowly stocking up on popular items during your routine shopping will allow you to build your supplies slowly. Giving in to the panic will only empty shelves, increase prices, and pressure the local economy.
Ready to start investing in commercial real estate? Contact DRK and Company to talk to a member of our investment team today.
Thanks for reading,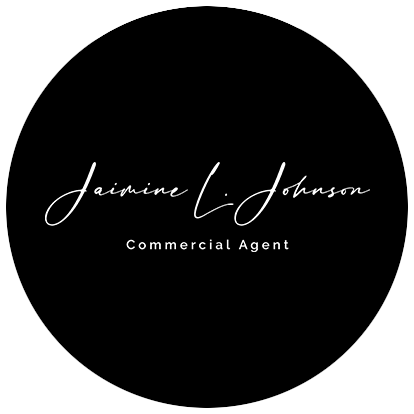 Learn more about how coronavirus will affect commercial real estate and what you can expect in 2021.
The Presidential Election's Effect on Commercial Real Estate
Opportunity Zones Are Making a Post-Pandemic Comeback