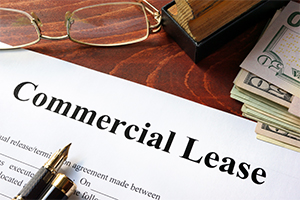 Like painting or sculpting, negotiating a deal is a fine art. You may not be the Michelangelo of crafting the perfect lease, but there are plenty of tips to ensure you get the most bang for your buck.
Your Wants And Needs
Consider your short- and long-term business needs. Will you need space to grow? Do you want to renovate your space? Don't go into lease negotiations without a game plan. Set a budget for yourself and narrow down your preferred location. Refining your scope will help you find the perfect commercial space and spell out what you need from a landlord.
Know What You're Paying For
Current and future base rent and incidentals should be explained in your lease. Understand your financial obligations, including incidentals like property management costs, utilities, property taxes, and insurance.
Here are some standard commercial leases:
Gross rent lease: Tenants pay base rent and incidentals.
Net lease: Tenants pay base rent and split the incidentals with the landlord. This may result in lower base rent rates.
Double net lease: Tenants pay base rent, property taxes, and insurance.
Triple net lease: Tenants pay base rent, property taxes, insurance/utilities, and maintenance costs.
Do Your Homework
This is essential if you want to protect your bottom line. Do your research or consult a commercial realtor on average lease rates in the area. Ask current tenants about their leases, especially in multi-tenant retail complexes.
And don't be afraid of researching your landlord. Talking to fellow tenants will give you a good idea of a landlord's personality and flexibility. Determine if the landlord owns the building and ask them about tenant security if the building is sold.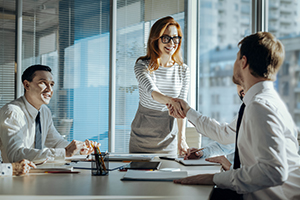 Get Professional Help
We all need it sometimes. Bring a lawyer or broker to hash out the details. Commercial leases contain lots of clauses, jargon, and plenty of paperwork, so don't get hoodwinked because you didn't read the fine print. Brokers can help you secure the best deal because they know the local financial terrain. They may also have experience with particular landlords.
Work with your representative to consider the following clauses:
Length of lease and future negotiations
Breaking a lease
Subleasing
Non-compete clauses
Renovation reimbursement
Meet with DRK and Company's commercial team to discuss brokerage sales and leasing opportunities. Contact us online or call 614-540-2404 for more information.
To an amazing rest of your week,