Move over, fellas.
Just as we've seen in other industries, women are no longer playing second fiddle to their male counterparts in commercial real estate (CRE). It's 2019, after all – females are playing first fiddle.
More and more CRE companies – including Donald R. Kenney and Company Realty– are putting talented and knowledgeable women in key leadership positions.
Like we said, this is 2019, not 1959 – there's no reason not to hire the best people for the job. Just take a look at our executive, commercial, property management and residential teams – DRK's female members of the team are key parts of taking the company into the future.

According to Commercial Real Estate Women (CREW) Network – a leading advocate organization for females in CRE – women continue to make inroads in the industry. Of its 11,000 members globally in more than 75-plus markets, more than 75% hold senior leadership positions.
This shifting of power is playing out around the market, with females occupying roles with all sorts of responsibilities. Increasing numbers of women are taking positions in asset management, architecture, engineering, and investment banking.
Why the change, other than mindsets getting over the old-fashioned way of thinking that dominated the industry for decades?
For one, having more gender diversity in leadership positions makes good business sense – with many professional workplaces at or near 50% female, having diversity encourages better morale and a working environment of equal opportunity.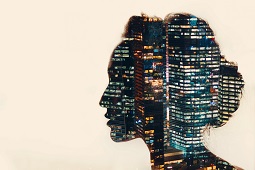 Another logical reason to diversify the director-level and higher positions in the workplace is the assortment of ideas and approaches that mix promotes. Lets' face it – men and women think differently. Being open to a full range of opinions and viewpoints can only help companies in CRE – or any industry – grow and improve.
With more and more women finding success in CRE, the doors keep opening up and the glass ceilings keep being shattered. Young, up-and-coming female real estate professionals are able to network with each other through organizations such as the CREW Network and others, learning from an increasing number of established and experienced women mentors.
DRK and Company Realty is always searching for knowledgeable, talented people. Interested in joining our team? Contact us today.