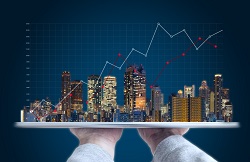 Commercial real estate interest rates are expected to stay low for most of 2021, which is good news for investors looking for opportunities to get their foot in the door.
Interest Rate Predictions
As the anniversary of the pandemic-induced shutdown rolls by, the U.S. economy continues to recover. But what has a year of economic uncertainty done to commercial interest rates? And what will they look like in the third and fourth quarters of 2021?
Experts predict a generally rosy outlook, though there may be some lower investor activity. The coronavirus pandemic threw the Federal Funds Rate (FFR) and the 10-Year Treasury Yield for a loop, which lowered commercial interest rates.
However, commercial investors will have to consider local market conditions to determine whether to hold or fold their hands. An economic rebound in 2021 could increase interest rates, so investors will have to shop around to find the right loan.
By the Numbers
Commercial mortgage lenders may be more cautious in 2021 due to the continued uncertainty on return, making it difficult to find loans with competitive interest rates. The 10-Year yield and FFR are expected to stabilize in the latter half of 2021 and support lower rates.
Here's a snapshot of the current climate for CRE interest rates:
The average CRE rate ranges from 2.2% to 18%, depending on the type of loan and lender.
Currently, SBA and USDA loans offer the lowest interest rates. SBA loans offer 2.2% to 2.39%, while USDA loans are around 3.25% to 3.77%.
Investment properties interest rates are expected to go as low as 3.77%
The average rate will also depend on the project you're financing, your financial qualifications and potential renovations. These are the average interest rates by building type:
Office building: 7.05%
Apartment complex: 6.74%
Retail building: 7.19%
Restaurant: 8.15%
Hotels: 7.49%
Industrial complex: 7.19%
The dedicated team at DRK and Company can help you navigate the economic landscape of commercial real estate. Call 614-540-2404 or contact us online for more information.
Until next time,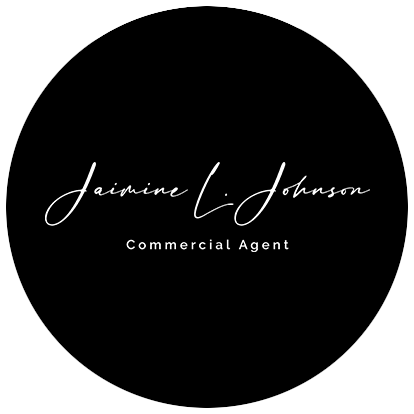 Get more insight into Columbus' real estate atmosphere.
How Columbus Survived the Pandemic
Featured Property: Newly Renovated Offices at Corporate Hill