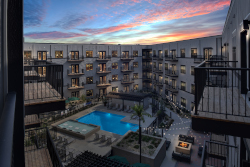 Everyone loves a good deal, right?
It should come as no surprise that in this case, "everyone" includes apartment building investors.
This spring, the Federal Reserve announced that it would be reversing course and not raising interest rates in 2019 after a less-than-stellar jobs report and scaled-back expectations for the economy.
Granted, it's not the best news for the U.S. economy as a whole, but welcome news for the multifamily investment sector. Despite forecasts calling for interest rates to rise, interest rates for permanent loans on these multifamily buildings are relatively unchanged to last summer. This should continue to spur plenty of interest in apartment buildings in the metropolitan Columbus area, as well as the rest of the country.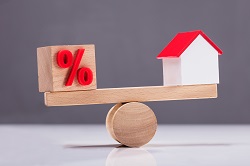 The news on interest rates comes months after borrowers saw rates of approximately 4.75% on permanent loans. By spring of this year, they had dropped down to 4.25. The Federal Reserve officials stated they would likely delay rate hikes until after this year. Further, 10-year Treasury bonds were recently at 2.4%, their lowest since early 2018.
Because these 10-year bonds are nearing yields of shorter-term bonds, some bond investors fear a recession may be on its way.
Still, the multifamily building structure shows no signs of slowing down – the National Multifamily Housing Council predicts 4.6 million new apartments will be built in the U.S. over the next decade.
Savvy investors are likely to use the lower interest rates to their advantage and purchase plenty of apartment complexes in the coming months and years. Low rates will also come in handy in allowing investors to take out larger loans as they're able to get more aggressive.
For more information on how DRK and Company can help you take advantage of the low interest rates for multi-family structures, call us at 614-540-2404 or contact us online. You can also look here for properties available in the Central Ohio region.