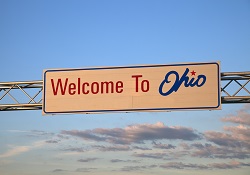 Pop quiz: Which state was second in the country last year for corporate investment?
All together: O-H. … I-O!
That's right – the Buckeye State ranked as second overall in the U.S. for corporate expansions in 2018, according to Site Selection magazine's annual rankings of business activity. Furthermore, the Columbus region was seventh among American cities, its second-straight year in the spot and 10th straight appearance in the Top 10.
For the fifth consecutive year, the magazine's tracking of new and expanded business facilities put Ohio in the runner-up position. Its 454 new projects were second only to Texas (608 projects), lending credence to the long-held belief that everything's bigger in Texas.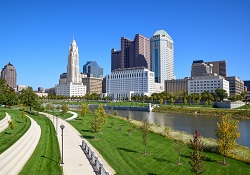 Still, things of a business nature are quite sizable in Ohio, especially in the central part of the state, which accounted for 81 projects that fit at least one of Site Selection's criteria: created at least 20 new jobs; adds a minimum of 20,000 square feet of floor space; or has an investment of at least $1 million.
On a per-capita basis, the Buckeye State was third, dropping a spot from the previous year to finish behind Nebraska (first, with 118 projects) and Kentucky (second, 226). Ohio was the only state to finish in the top three for both total projects and projects per capita. More information on the rankings can be found here.
What does all of this mean? It means companies like Ohio. They really, really like us. And they're willing to invest in their companies here, which is good for all Buckeyes – especially those of us wanting to invest in commercial real estate properties.
For more information on how DRK and Company can help you take advantage of Ohio's good standing with corporations looking to expand or add new business here, call us at 614-540-2404 or contact us online.