Peel off those sweatpants: we're going out!
That's right, it seems we've finally turned the corner. Restrictions are easing, mandates relaxing, the sun is out and the birds are singing! This is good news for all of us (obviously). It's very good news for the Central Ohio business community—and even better news for aspiring commercial real estate investors.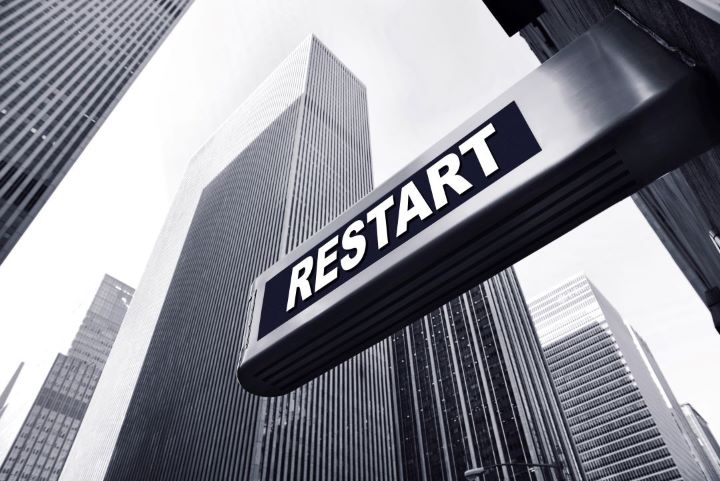 2021 Office ReopeNings in columbus, Ohio
After months of monotonous, isolating work from home, businesses are finally returning to offices. Most Ohio adults have now received at least one dose of a COVID-19 vaccine, but the Columbus area and its suburbs are looking particularly good these days. Delaware County, home to several DRK commercial properties, leads the state in vaccinations per capita, with about 70% of residents aged 18-64 now fully vaccinated. All in all, things are looking up!
While we can barely contain our excitement, we also want to do this right. Even if CDC guidelines are still in flux, businesses and employees can make their own preparations for responsible reopening.
We at DRK wanted to share some helpful recommendations for resuming in-person work.
Don't Rush. your OFFICE isn't going anywhere.
Some of us can't get back to work soon enough; others feel anxious about crowded indoor spaces while the virus remains a threat; plenty of us feel both. After all this time, there's nothing wrong with feeling all of the above. Giving employees (and yourself) some runway can help things run smoothly. And since we're talking about running smoothly...
For reopening businesses, patience is a virtue.
I may have forgotten what a plane looks like, but I distinctly remember when the captain warned me to "anticipate some turbulence". "Thanks for the tip," I thought. "That would've come in handy two minutes ago." It helps when you know what to expect.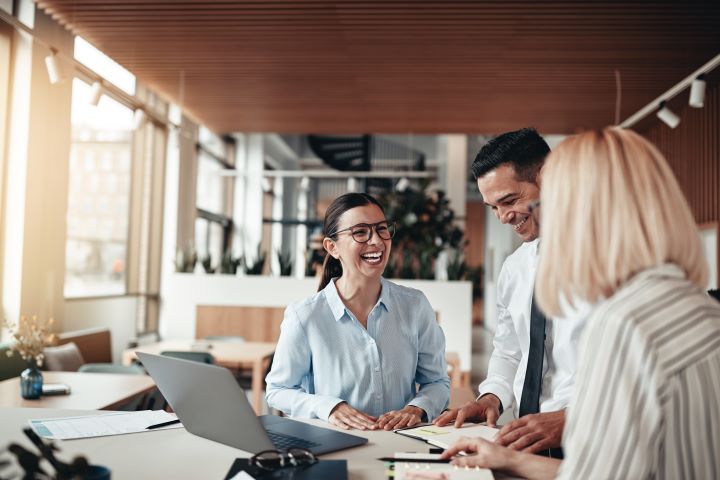 Colleagues will disagree, personalities will clash. In the office, people will be people. Say an employee takes immunosuppressants, leaving her less receptive to vaccines and more vulnerable to the virus. She's always been a valuable team member, but she won't work in person unless all unvaccinated employees have to wear masks. What's the right thing to do?
Or say you have another employee with young children. With school out for the summer, he has to watch his kids in the daytime. Should you make an exception for him?
Reasonable people can land on very different answers to these questions. Not only is that inevitable—it's okay. The important thing is anticipating friction and having open channels of dialogue to deal with conflicts. We're all figuring out the post-pandemic world together. If we can recognize that and be patient with each other, communicating on a person-to-person level makes reaching an understanding easier. And speaking of talking...
Communicate
Radio silence is its own message. Your reopening plan is only as good as its execution, so make sure they're as clear as possible. Lay out plans without sugarcoating them but do it early so employees have time to prepare.
For more perspectives on Central Ohio real estate, the Columbus economy, real estate investment, and more, click here to check out DRK's previous articles. For your commercial real estate service needs, don't hesitate to get in touch. And last but not least, make sure to check out DRK's services and available listings.
Until next time,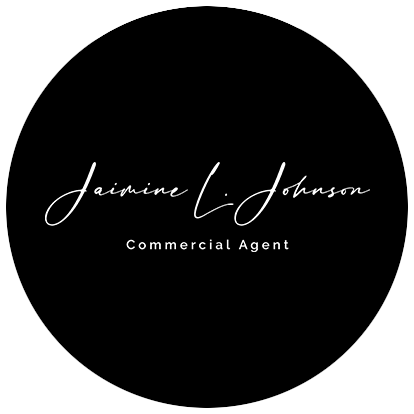 Adapting to the Current Business Climate
Why Commercial Offices Aren't Going Away