Not all land is created equal.
Whether you're an established business looking to expand operations or a new real estate investor assembling your portfolio, success or failure isn't just about what you do: it's also about where you do it.
The flipside of that coin: location also depends on what you do. We all know this at some level. An ideal site for a small accounting firm is probably less ideal for a steel mill. No surprises there. Life, however, is rarely so cut and dry. How does this play out in the real world?
Site selection is a huge topic with many, MANY variables. That's why it helps to start with concrete, on-the-ground examples. Let's look at a real property to assess what advantages it holds—and for whom.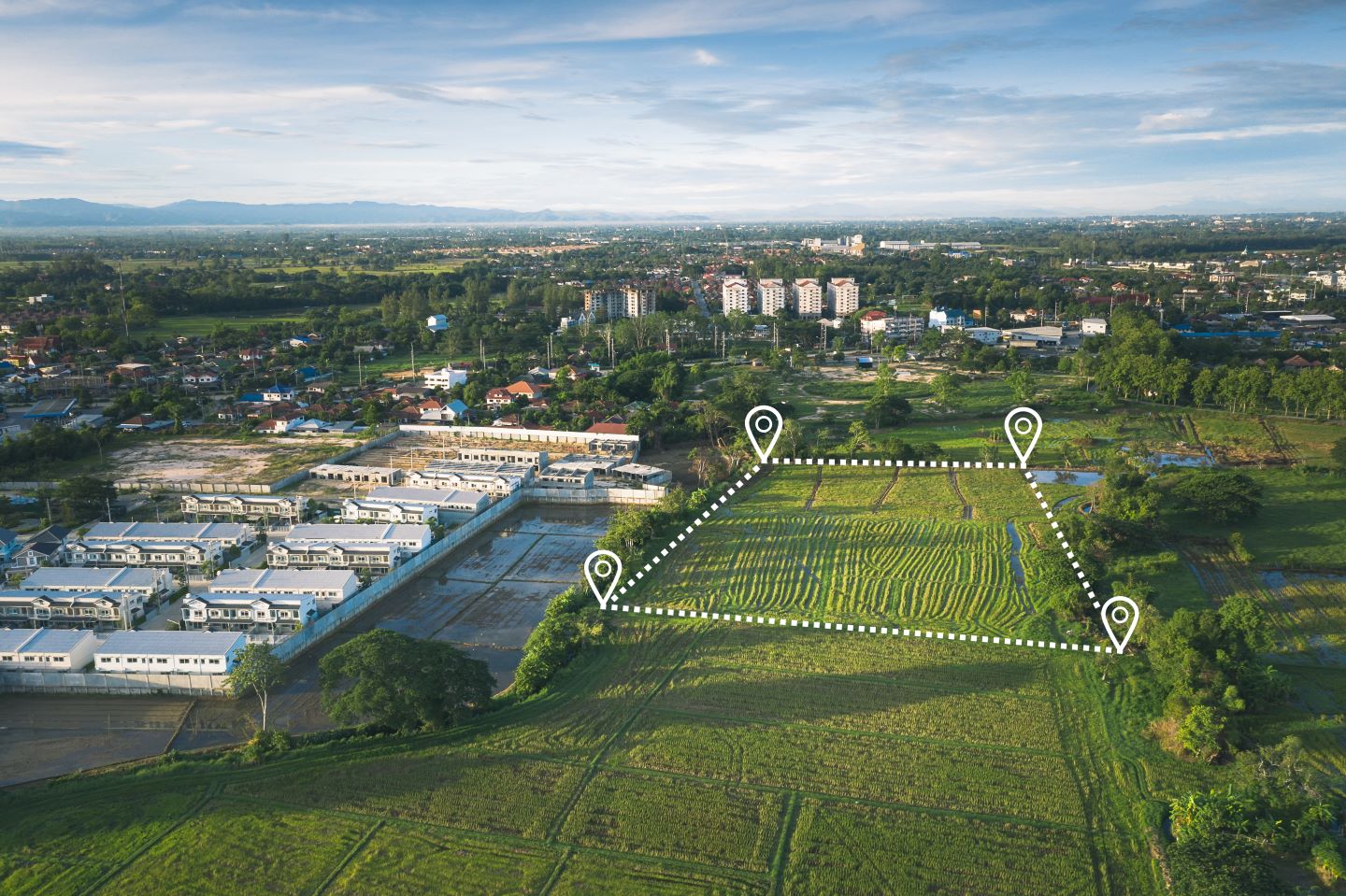 Case Study: Commercial Real Estate in the Columbus, Ohio Region
For this illustration, we're staying within the Columbus, Ohio metropolitan area for a few reasons. First off, it's one of the most dynamic real estate markets in the Midwest and was recently named the hottest housing market in the country. Ohio is a development-friendly state and has a long history as a connection point and transport hub between America's Eastern Seaboard, South and Midwest. And while it's been around longer than cities further West, Columbus has experienced dramatic economic expansion and population growth in recent years. Between 2010 and 2020, the city grew nearly 15%, comfortably outpacing other "boomtowns" including Houston and Nashville.
We're also sticking to the Columbus MSA because it's the market we at DRK know best—and with more than 50 years in the business, it's safe to say we know a thing or two.
Key Property Characteristics
Site: 5925 Avery Rd
Property type: 2.72 acres of undeveloped land
List price: $1,018,900 (appx. $375,000/acre)
Zoning: commercial planned development (up for review… more on that later!)
Vicinity: Dublin, Ohio, a growing, high-income, moderate-density suburb with access to Downtown Columbus, Ohio State, and other employment centers. Dublin has excellent schools and is popular among professionals with families. Land values are high and projected to rise in the future.
With that said, what are some key considerations for interested real estate investors?
Size
It might not be everything, but it's definitely part of the equation. More land is more land, and with it comes more possibilities. This is particularly important when considering the lot's limited subdivision potential. While 2.7 acres is plenty of land to build on, under density and building setback regulations in most high-income suburbs, you would be hard pressed to fit multiple developments in this area.
Valuation
Don't give in to sticker shock: some land costs more for good reason. This is where local relationships really pay off—and a prime example of how investors benefit by working with a local brokerage.
Though you wouldn't know it from satellite imagery or even by visiting the grounds today, this site not only sits on a prominent road: Dublin has released plans to extend Tuttle Crossing Boulevard to Avery Road. When complete, this will set 5925 Avery directly along a new traffic circle connecting two major thoroughfares. While you can expect an increase in your property tax bill, remember that it's only a reflection of the site's enormous potential for commercial and/or retail development.
Zoning
This site is currently zoned for Commercial Planned Development. However, with the announcement of the Tuttle Crossing extension, the Dublin Plan Commission has indicated they're open to rezoning the property, including for retail use.
Adjacent investment
The announcement of Dublin's new municipal investment is an important signal. Roads are expensive to make and even more expensive to maintain. You don't build one unless you plan to use it.
Usability
Many properties are handicapped by things beyond an owner's control. In suburban developments, it's not uncommon for a seemingly open property hemmed in by easements for drainage ditches, power lines, and other utilities. Each of these come with their own sets of regulations; combined with building codes and parking mandates, they can severely limit the footprint you can actually build on. Fortunately, this isn't an issue at this particular site.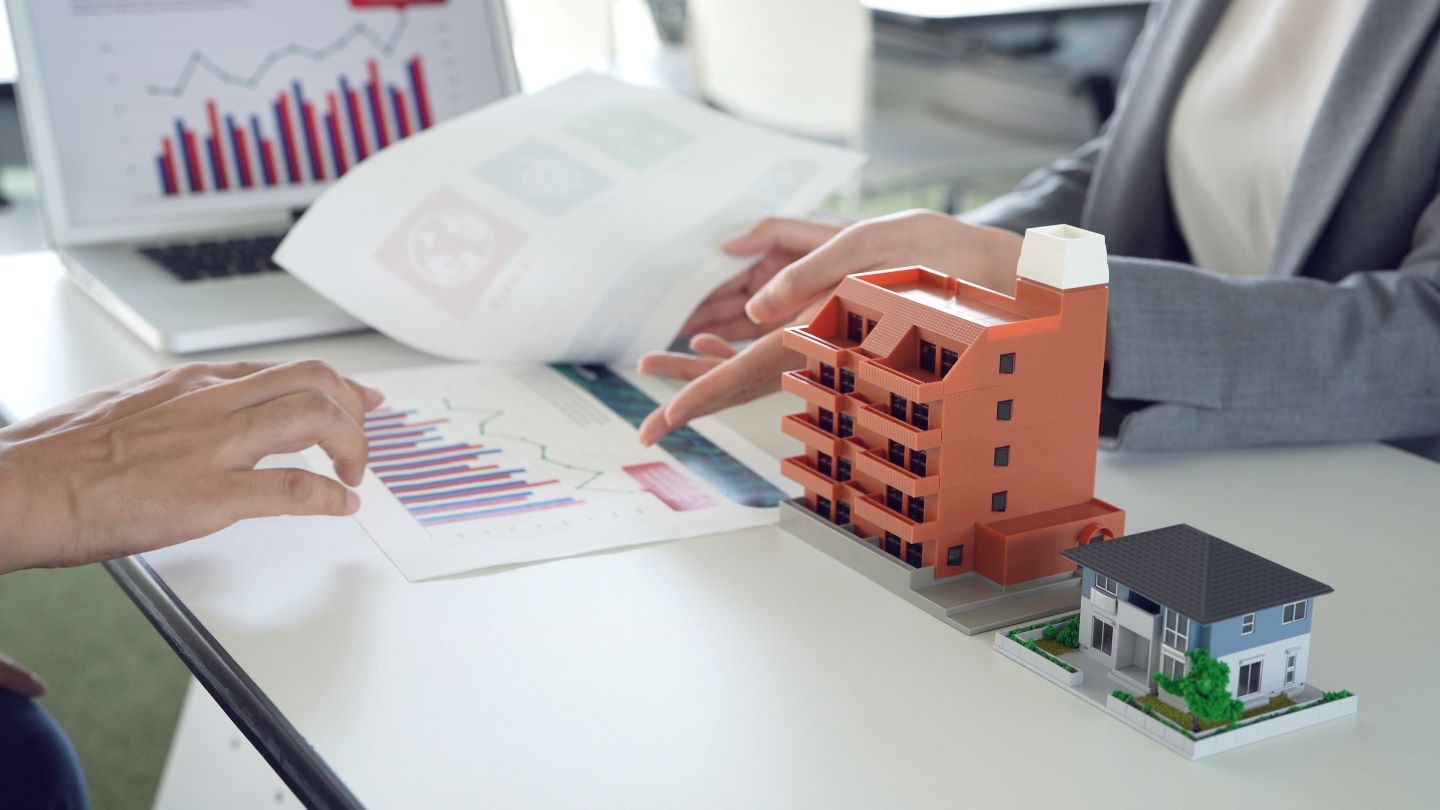 Analysis: A Great Commercial Property For Whom?
Now that we've unpacked some of the characteristics of sites to consider, we can answer the next question: who should be interested in this site?
Investors? Yes
With land values in the Columbus area projected to keep rising, these could be valuable parcels to flip at a later date. The downsides of this approach, however, are 1.) the opportunity cost of not developing—improved property nets revenue; vacant land doesn't—and 2.) property taxes on high-value land.
Developers? Definitely
Offices and commercial sites in Dublin sell like hotcakes. For developers who position themselves to leverage future growth, the returns could be massive. The trade off: development is expensive, time consuming and complicated. Without prior experience and a development pipeline in place, amateur developers can find themselves in way over their heads.
Businesses looking to build? Maybe, with conditions
Proximity to attractive residential areas, large pools of skilled labor nearby, and the amenities of Columbus could make this an attractive location for a corporate campus. On its own, however, 2.7 acres just isn't enough to accommodate a large workforce (let alone their cars). If a company or developer could secure adjacent properties as well, this parcel has the potential to one day anchor a major corporate headquarters.
Heavy industries? Not even close
Not only is this site near high-value residential neighborhoods: it's also zoned for commercial use only. Good luck changing the zoning code. Instead, we recommend looking to areas of Columbus more welcoming to industrial development.
So, what can we learn from this experiment?
The Takeaway: Know the Terrain
We can see that the Avery Rd. site has a lot of potential—but only for the right investor. While there are many moving parts, it seems safe to say it would make a sound investment for a seasoned CRE investor or developer.
This leads into our bigger takeaway: it pays to know the terrain. For CRE investors without that local knowledge, however, there's a viable alternative: if you don't know the land, know people who do. Local firms have deep roots and strong relationships. Use that to your advantage.
Before signing an expensive site selection agency, get in touch with local CRE brokerages. It costs nothing to get the conversation rolling.
Interested in Columbus, Ohio commercial Real Estate? Let's talk.
Get in touch with the professionals at DRK.
Have a great weekend,