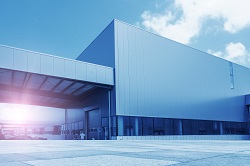 If you're paying attention to economic climate discussion in the last six months – or read this blog – you've probably heard talks of an impending recession.
But you've also likely heard that the outlook for commercial real estate – particularly in the U.S. – remains very favorable, despite the downturn murmurs and volatility in global financial markets.
Why? It's stable. Investors are looking for more predictable, reliable cash flows and American CRE is filling that need.
There's a safety level there that cannot be found in other markets at the moment.
The Urban Land Institute and PwC recently released their annual "Emerging Trends in Real Estate." The report showed a confidence in CRE being able to weather an economic downturn.
The industrial sector continues its leader-of-the-pack status, ranked highest for development and investment potential. This interest continues to be driven largely by the growing demand for e-commerce and warehouse space. According to the research firm Real Capital Analytics, there was a record amount of industrial investment ($97 billion) in 2018. That rate has remained strong in 2019.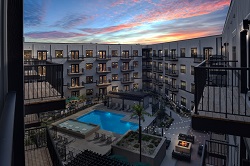 What other CRE areas are investors looking toward in 2020 and beyond? Apartment buildings continue to fare very well, with an increasing number of millennials moving out on their own after school and looking for rentals rather than houses. The country has added almost 10 million renters in the last decade, with that number expected to rise over the next 10-plus years. Plus, baby boomers looking to downsize are turning to rentals in droves.
The Columbus market would seem to be fertile ground for investors, as its population of more than 1 million people, a strong number of jobs and the high quality of life here continue to make it a desirable place to live, work and play.
In fact, ULI classifies Columbus as a "treasure ripe with discovery" city. Sounds promising, if you ask us. Because there is still plenty of value to be had in Central Ohio, we expect local investment to continue to show strong growth.
At DRK & Company, we recently addressed the need for companies and CRE worlds to adjust to the mixed-use working environment. Developers willing to innovate their buildings in this mixed-use manner will fare better than those who stick to traditional office models. With its diverse workforce and growth, Columbus is prime territory for this trend in commercial real estate.
To learn more about how DRK & Company can help you take advantage of the prime CRE environment, call 614-540-2404 or contact us online.