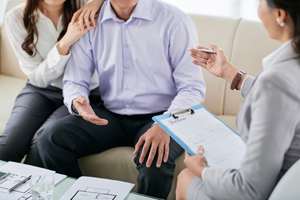 For over 40 years, the commercial realtors at DRK & Company have practiced their unparalleled experience in land acquisition and development, property management, and the sale and lease of all types of commercial property. Here are the top 5 reasons you need to work with a commercial realtor on your investment.
1. Save Time
Many of our clients wear too many hats already. We can alleviate the pressure of time-consuming tasks, like compiling and reviewing listings, calling listing agents, scheduling property tours, and staying on top of lengthy negotiations – just to name a few.

2. Save Money
Perhaps most importantly, we save our clients money. Our commercial real estate agents have the skills to negotiate the best deal on all ends of the transaction. We can even help you navigate the small nuances of a lease that can save you thousands of dollars over time.

3. Listing Access
Some of our clients don't realize that commercial real estate listings are not as centralized as residential real estate. Because there are so many transactions and property types, commercial real estate has several different listing platforms – only a handful of them are open to the public. You might not have access to a majority of the market's available properties without enlisting the help of a commercial real estate agent.

4. Market Specialization
Our commercial real estate agents have market knowledge and expertise that our clients might not. After all, it's our job to stay on top of the trends in our specialization. We perform market analysis – both on paper and in the field. And we constantly keep up with supply and demand cycles of commercial real estate in the Columbus, OH region.

5. Contacts
We pride ourselves on our integration with the Columbus community. We are in close touch with our market's movers and shakers: property and business owners, investors, colleagues, etc. And finally, we share our wealth of contacts with our clients.
Contact DRK & Company today to take care of all your commercial real estate needs. After all, there are only so many hours in a day, and we take our commercial real estate business as seriously as you take yours.