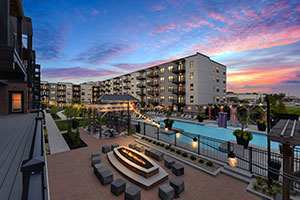 Investing in multifamily real estate provides investors a reliable opportunity in an uncertain economic environment.
"One dollar invested in the stock market equals $1 out of pocket," says DRK Investment Consultant Paul Schadek. "One dollar invested in real estate means 20 cents out of pocket as a down payment."
At its best, multifamily real estate will get you easy cash returns so you can grow your portfolio as you hunt for more properties.
Multifamily Properties Are Less Risky
You're not putting all your eggs in one basket with multifamily investments. Multifamily properties may be more expensive to purchase than single-family units, but they're also more eligible for loan approval.
"You can use the lender's money to purchase the property, and you use your tenants' money to pay off the lender," Paul said. Apartment complexes provide consistent cash flow even if you have a few vacancies, or one tenant doesn't pay their rent.
Grow Your Portfolio With Ease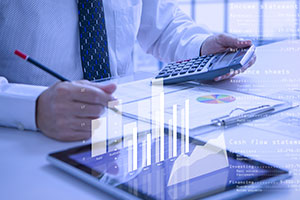 You can streamline your acquisition process when you invest in multifamily real estate. There are fewer sellers, inspections, and loans to deal with when you buy a single, 20-unit facility instead of 20 individual properties. Multifamily units provide a steady stream of income so you can rely on their returns to help you invest in other properties. It'll also save you the headache of keeping track of multiple properties, which is good for your bottom line and your sanity.
The Market Is Growing
There are plenty of tenants looking for quality apartment complexes and condos. On one hand, you have millennials – especially recent college graduates – who can't afford a house payment on top of their student debt. You also have Baby Boomers who need to downsize their lifestyle as they get older, and their kids leave the nest.
Hiring Property Management
You'll find you have more financial wiggle room with multifamily real estate. That means you can begin to update your investments by hiring property managers. They can handle daily building operations, screen possible tenants, and deliver eviction notices.
According to Paul, an investor may experience increased operating costs because of inflation, but that also means you'll receive increased rent payments.
Work with DRK and Company's investment and property management teams to get the highest return on your multifamily investment. Call 614-540-2404 or contact us online for service information.