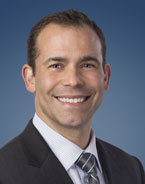 VP of Investment Sales and Marketing
E-mail Andrew DiBlasi
Andrew started his career in real estate in 2001 as a Commercial Real Estate Agent. He quickly advanced his career to work for several private real estate development firms in the southeast, working on high profile projects throughout this area. He was responsible for land acquisition, pre-development, and project capitalization efforts on multi-family projects in the Carolinas, Florida, and Texas consisting of over $700MM in development over an 8 year period. During this time he honed his skills in numerous facets of commercial real estate including; acquisitions, land entitlement, land assemblage, due diligence execution, market forecasting, financial underwriting, capitalization, sales, and marketing.

He joined DRK & Company in 2010. He oversees DRK's Investment Sales Brokerage brokering over $100MM in transactions annually. Since joining DRK his team has been involved in over $1.3 Billion in real estate investment transactions. They have been highest the grossing multi-family firm in Central Ohio in 2011, 2012, 2013, 2014, 2015, and 2017. Andrew is also involved in the site acquisition process for DRK, overseeing site selection and land acquisition. He has an ability of finding off-market opportunities perfectly suited for multi-family development. In 2013 his duties were extended to oversee the sales effort of Village Communities. Village is DRK's Condominium and Home development affiliate. Since taking on this role Village sales increased 15% per annum.
Andrew is active with the Columbus Board of Realtors, BIA, and NAIOP. He volunteers with the OSU's Real Estate program participating in industry case studies and panels, and serving as a mentor to existing students. Andrew is a graduate of Ohio University and native of Columbus. He resides in Upper Arlington, Ohio with his wife and three kids.