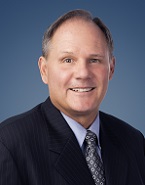 Investment Consultant
E-mail Gary Harkey
Gary Harkey has been representing Buyers and Sellers of residential, office, warehouse, and multifamily investment properties since 1994.
With over 12 years of experience at Donald R. Kenney & Company Realtors, Gary has sold properties valued at over $300 million dollars over the years.
Gary's expertise and broad understanding of the real estate industry provide a great benefit to clients who wish to purchase, sell, or 1031 exchange real estate.
Gary graduated from The Fisher College of Business at The Ohio State University. He is married to his wife Karen and has two children.