Commercial Real Estate Brokers
Our commercial real estate brokers work with clients to buy, sell or lease real estate properties in the Columbus, OH area. We partner with both owners and tenants, and strive to help each party reach their commercial real estate goals.
DRK & Company Realty focuses on Class A commercial real estate properties. Whether you're selling or leasing, you can have peace of mind knowing a location features high-quality finishes, state-of-the-art security and technology systems and accessibility.
Partner with a commercial real estate broker by emailing a member of our team or contact us today.
Jaimine Johnson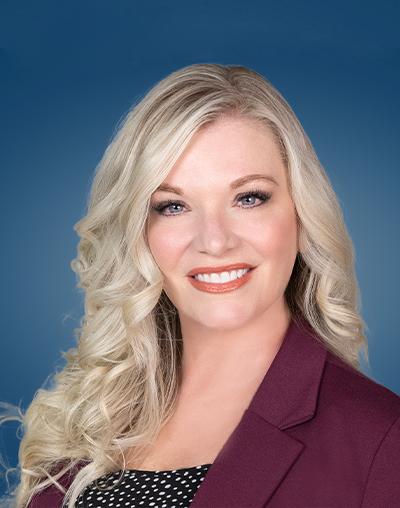 Director, Commercial Operations, Leasing and Sales
Realtor
Contact Jaimine: jjohnson@drk-realty.com | Call
As Director of Commercial Operations, Leasing and Sales for DRK, Jaimine Johnson develops and implements long-term strategies for the commercial asset division in the investment management of office, industrial/flex, medical, retail properties. With more than $225 million in assets in the DRK portfolio, she has a proven record of success in developing strategies that drive revenue and increase overall business profitability.
Jaimine, who previously worked at DRK from 2007 to 2015, brings a wealth of real estate experience to the company. She has overseen transactions involving the asset management, sales, leasing, and marketing of commercial properties while executing initiatives to promote and support company growth, global planning, new business start-ups, and company branding. In her time at DRK, Jaimine consistently maintained a 96% tenant occupancy rate while increasing outside listings by 83%.
Jaimine's recent real estate expertise in Columbus includes working as first vice president of Colliers Healthcare Real Estate Group. There, she directed the real estate strategy and operations to provide consultative services for healthcare systems and service providers in Ohio and on a national platform. She also served as senior vice president of commercial real estate at Huntington National Bank. She developed strategies to enhance the real estate portfolio comprised of $10 billion in office, retail, land out parcel, and warehouse properties.
She also garnered several awards for her work in the real estate industry.
Jaimine was selected for the "Top 20 to Know in Real Estate" for 2013-2014 and "Top 20 Women in Business" by Columbus Business First. She was also a Costar Power Broker in 2014. She currently holds a position in the "Top 100 in Real Estate" for 2021 and has been selected as one of the "Top 10 Business Women of the Year 2021."
Jaimine was recognized as the Top Leasing and Sales Agent for DRK from 2018 through 2021.
She was recently listed as one of The 10 Most Successful Businesswomen to Watch in 2022.
She was also recently named a 2023-2025 Columbus Realtor Directors winner, for which she was awarded a 2-year Commercial Realtor-At-Large Position from 2023 to 2024.
Jim Bain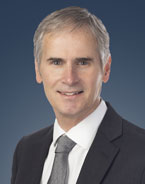 Senior Sales and Leasing Agent
Realtor
Contact Jim: jbain@drk-realty.com | Call
DRK Top Commercial Agent 2018, 2019, 2020, 2021
Jim Bain works for Donald R. Kenney & Company Realty where he is responsible for the marketing, leasing and sales of the industrial and office portfolio.
Prior to joining DRK, Jim worked in the residential homebuilding industry in new home sales and finance for Manor Homes and Developer's Mortgage. He also has designed, built and sold custom homes in Dublin and Powell.
Jim is a licensed Realtor® and is a member of the Columbus Board of Realtors and Columbus Commercial Industrial Investment Realtors, where he has served on the Board as the Chair of the Facilities Committee. Jim has also been welcomed into the Society of Industrial and Office REALTORS (SIOR). He is one of over 3,300 SIOR Designees worldwide. He graduated from Miami University with a B.A. in History.
Jim resides in Granville with his wife and three children.
Perry Smith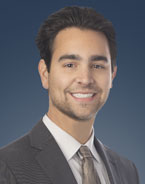 Sales and Leasing Agent
Realtor
Contact Perry: psmith@drk-realty.com | Call
Perry Smith works for DRK & Company as a commercial leasing and sales professional.

A central Ohio native, Perry received his B.A. from Ohio University where he majored in finance while also taking classes in real estate.
Before transitioning to the commercial leasing and sales team Perry held the position of Assistant Property Manager for Triangle Commercial Properties LLC, containing a portfolio of 3,000,000 SF of office, flex, retail and industrial space under management.
Perry's focus is on the representation of buyers/sellers and landlords/tenants in all fields of commercial real estate around the Central Ohio area. He is a licensed Realtor, and a member of both NAIOP Developing Leaders and CCIIR.
Amie Lenhart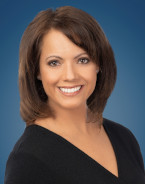 Sales and Leasing Agent
Realtor
Contact Amie: alenhart@drk-realty.com | Call
As a sales and leasing agent with Donald R. Kenney and Company Realty, Amie has two decades of experience in the corporate business and real estate markets.
Prior to joining DRK, Amie worked in a variety of real estate and human resource positions, including: marketing coordinator for Colliers International; client services specialist with CBRE; human resource generalist for Plane Detail; and realtor with Coldwell Banker King Thompson.
During her career, she has consistently excelled in team branding, property marketing, developing client relationships, and coordinating corporate real estate transactions.
Amie earned her associate's degree in real estate from Columbus State Community College before getting a bachelor's degree in business administration from Mount Vernon Nazarene University.
She maintains a busy volunteer schedule, serving with Ronald McDonald House Charities, Meals on Wheels, Susan G. Komen Race for the Cure, Muscular Dystrophy Association, and Best Buddies International.
Amie is a proud mother of three children and is a resident of Lewis Center.