Property Managers
Holly Ring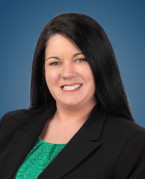 Senior Property Manager
Realtor
Email Holly Ring
It is with great pleasure that we congratulate Holly Ring for promoting to Senior Property Manager. Holly, your hard work and dedication is truly in a league of its own. Thank you for all that you do for our DRK team.
In her role as Senior Property Manager – licensed realtor, her skill set is including lease setup and commencement and lease compliance monitoring. Her list of property management duties include budgeting, CAM recommendations, collections, expense control and contracting. Holly also coordinates the association management for some of the leading sites here in Columbus.
Prior to arriving at DRK, Holly gained a diverse work experience, employed most recently as a criminal defense and appellate paralegal. Before that, she spent 10 years as the business development coordinator for Jim Keim Ford in Columbus.
Holly is also active in the community, volunteering to serve as vice president, treasurer and secretary of the Glendening Elementary Parent Teacher Organization. She graduated Magna Cum Laude from Columbus State Community College, earning an associate of applied science degree in paralegal studies. A graduate of Hondros Real Estate School.
Erin Dimesa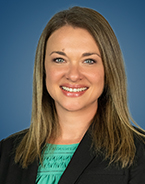 Property Manager
Realtor
Email Erin Dimesa
DRK Realty is proud to welcome Erin Dimesa to the Property Management team!
Originally from Tiffin, Ohio, Erin moved to Columbus in 2004, where she began her career in the hospitality and food service industry. She quickly climbed the ranks of one of the nation's largest restaurant families, developing a diverse set of client-facing, administrative and leadership skills on her path to management.
From 2008-2017, Erin split her time between Columbus and Orlando, Florida, managing locations in both cities while serving as the parent company's Orlando regional training coordinator. She returned to Columbus full-time in 2017 to take the reins at 101 Beer Kitchen. As General Manager, she consistently met weekly sales volume goals and developed profit maximization strategies that reduced overhead expenses while enhancing the guest experience.
Erin's analytical mindset, work ethic and attention to detail make her a valuable advocate for clients and business partners. We know she's a strong addition to the DRK family—and we're confident our clients will agree.
Heather Meadows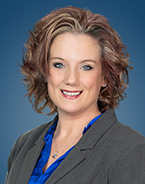 Assistant Property Manager
Email Heather Meadows
Heather began her career in 1998 as a Licensed Practical Nurse. For the next 23 years, she held several positions, including at-home care and full-time nursing in a skilled care setting.
Ready for a career change, Heather became a Leasing Agent on the residential side for Ardent in August of 2021. Three months later, a car accident left her with a broken leg, so she transitioned into the corporate office for clerical work while her injuries healed. There, she met Jaimine, our Director of Commercial Operations, Leasing and Sales.
Now, Heather is enrolled in the Real Estate Program at Hondros College and is eager to learn from our experienced Property Management team.
We're confident her strong communication skills and compassionate, energetic demeanor will make her an excellent Assistant Property Manager.