Property Managers
Our property managers work to help you oversee and manage the daily workings of your Columbus commercial property so you can enjoy a headache-free investment.
When partnering with our full-service commercial property management firm, you'll work with a property manager who will handle accounting & reporting, capital planning, capital project management, cost control, financial management, lease administration, regulatory compliance, tenant buildouts and utilities management.
Start taking the stress out of commercial real estate investment, partner with one of our property managers or contact us today.
Holly Ring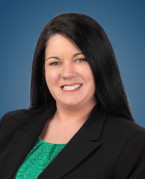 Senior Property Manager
Realtor
Contact Holly: hring@drk-realty.com | Call
It is with great pleasure that we congratulate Holly Ring for promoting to Senior Property Manager. Holly, your hard work and dedication is truly in a league of its own. Thank you for all that you do for our DRK team. 
In her role as Senior Property Manager – licensed realtor, her skill set is including lease setup and commencement and lease compliance monitoring. Her list of property management duties include budgeting, CAM recommendations, collections, expense control and contracting. Holly also coordinates the association management for some of the leading sites here in Columbus.
Prior to arriving at DRK, Holly gained a diverse work experience, employed most recently as a criminal defense and appellate paralegal. Before that, she spent 10 years as the business development coordinator for Jim Keim Ford in Columbus.
Holly is also active in the community, volunteering to serve as vice president, treasurer and secretary of the Glendening Elementary Parent Teacher Organization. She graduated Magna Cum Laude from Columbus State Community College, earning an associate of applied science degree in paralegal studies. A graduate of Hondros Real Estate School.
Erin Dimesa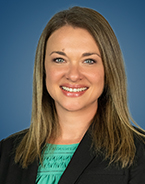 Property Manager
Realtor
Contact Erin: edimesa@drk-realty.com | Call
DRK Realty is proud to welcome Erin Dimesa to the Property Management team!
Originally from Tiffin, Ohio, Erin moved to Columbus in 2004, where she began her career in the hospitality and food service industry. She quickly climbed the ranks of one of the nation's largest restaurant families, developing a diverse set of client-facing, administrative and leadership skills on her path to management.
From 2008-2017, Erin split her time between Columbus and Orlando, Florida, managing locations in both cities while serving as the parent company's Orlando regional training coordinator. She returned to Columbus full-time in 2017 to take the reins at 101 Beer Kitchen. As General Manager, she consistently met weekly sales volume goals and developed profit maximization strategies that reduced overhead expenses while enhancing the guest experience.
Erin's analytical mindset, work ethic and attention to detail make her a valuable advocate for clients and business partners. We know she's a strong addition to the DRK family—and we're confident our clients will agree.
Jeremy Rohrbaugh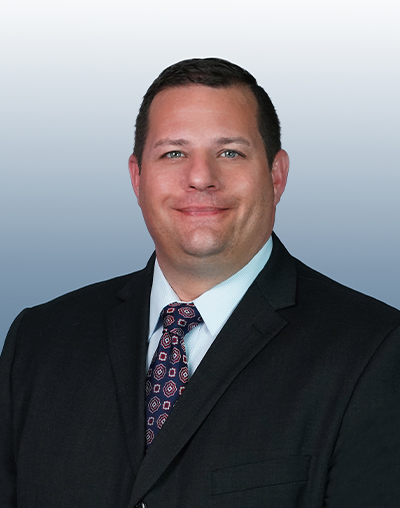 Property Manager
Contact Jeremy: jrohrbaugh@drk-realty.com | Call
DRK proudly welcomes Jeremy Rohrbaugh to the Property Management team!
Originally from Columbus, Ohio, Jeremy began his career in the Horticultural industry in 1998. He then transitioned into commercial property management in 2007 and secured a position at one of the Midwest's premier retail, dining and entertainment destinations. He eventually entered management, where he developed his diverse set of technical, mechanical and leadership skills.
For the next 14 years, Jeremy built on his experience in commercial management, developing strong client relations by providing above-and-beyond service, consistently meeting budget goals, maintaining assets, and taking on new ones. Prior to joining our team, Jeremy's titles included Property Manager, Assistant Facility Manager and Manager of Preventive Maintenance.
Jeremy is also an active volunteer at the Manna Café in downtown Columbus, where he helps prepare meals for over 100 people in need every month. He also enjoys gardening and exploring the great outdoors.
Kimberly Crockett
Coordinator
Contact Kimberly: kcrockett@drk-realty.com | Call
DRK is proud to welcome Kimberly Crockett to our team as a Coordinator, where she'll bring her love of helping others achieve their goals to every client relationship.
Before joining our team, Kimberly applied her skills in the healthcare industry for nearly a decade and a half. She served as a Patient Access Representative and a Patient Liaison for Nationwide Children's Hospital, and most recently as a Care Review Processor for Molina Healthcare.
A resident of Columbus, Ohio, Kimberley is a graduate of Penn Foster College with a degree in Medical Billing and Coding. She's also a member of the American Health Information Management Association.
Outside of work, Kimberly loves to watch the sun rise on her patio with a fresh cup of coffee. She's also active in her community, where she's active in her church, participates in her hometown's yearly breast cancer walk, and exercises her love of golf during the annual Wedge Golf Club tournament.