You'll have better luck finding Bigfoot or the Loch Ness Monster than an investment that's completely secure, profitable and tax advantageous.
But commercial real estate (CRE) is a safer financial investment than most stocks and bonds. It offers you a chance to diversify your investment portfolio with an investment that provides more stable returns. Here are our top reasons you should invest.
Uncorrelated Returns
One of the advantages of CRE is that its returns are not linked to the stock market. Unlike the success of correlated returns which is partially affected by the performance of other investments, CRE can typically withstand fluctuations in global equity markets and other factors.
Commercial properties like offices, multi-family buildings and retail centers are also good sources of steady cash flow. Whether you receive income quarterly or annually, rent payments provide a more predictable return on your investment.
Hard Assets
Another great thing about CRE is that it's a physical asset. You can see it and touch it. That tangibility often provides a sense of security since you can easily evaluate the state of your investment yourself.
Commercial real estate is less volatile than stocks and bonds, thanks to long-term rental agreements and leases. Those can help ensure you receive returns now and in the future.
Guard Against Inflation
Most people make more money and earn profits when the economy is booming, but that growth may also jack up the price of goods and services. Luckily, CRE benefits from such an increase because property owners can increase rent,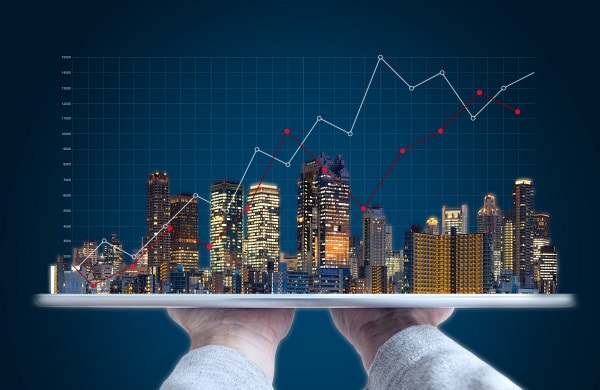 and that can offset the cost of inflation and increase your returns.
Tax Benefits
Being able to claim tax deductions is the cherry on top of the mountain of advantages you'll reap from investing in CRE. You can claim deductions on depreciation, such as the cost of maintenance and repairs.
The Section 1031 property exchange policy also allows you to swap one property for a similarly sized investment. The policy permits you to defer capital gain taxes if you complete the exchange within a certain period.
The commercial team at DRK and Company will help you find real estate to suit your investment needs and maximize returns. Call 614-540-2404 or contact us online to speak with a member of our team today.
Have a great week,
Learn more about available commercial real estate investment opportunities in Columbus by reading these blog posts.
Contemporary Office Available On Communications Parkway
Featured Property: Newly Renovated Offices at Corporate Hill