Real Estate Investment Advisors
Instead of focusing on bringing together a buyer and a seller for a commercial property, our real estate investment advisors analyze the Columbus, OH market to look for opportunities in maximizing or diversifying a client's portfolio through real estate investments.
At DRK & Company Realty, the investment advisor team provides research, analysis and strategy, combined with your investing goals, to help you achieve the best return on your assets and see long-term stability.
Ready to view investment property opportunities in Columbus? Email an advisor below or contact us today.
Ted Uritus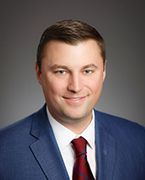 Director of Financing and Sales
Contact Ted: turitus@drkmetro.com | Call
As Director of Financing and Sales, Ted Uritus develops and implements the company's long-term portfolio strategy for multifamily assets including site selection and acquisition, construction and permanent financing, and disposition. Ted, a life-long native of Columbus, brings an institutional background to underwriting, insight into capital markets, and local market knowledge to drive investment results and add value.
John Gjamov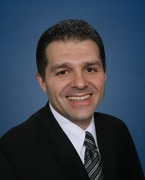 Investment Consultant
Contact John: jgjamov@drk-realty.com | Call
Top Investment Agent 2021
John Gjamov joined DRK & Company in 2001 as a Commercial Leasing and Sales Agent where he focused on office, warehouse and flex property leasing and sales. John transitioned to the Investment Sales Team in 2007. His current focus is on Multi-Family, Office investment sales and Land Acquisition.
His professional goals are to provide excellent service putting the needs of his clients first and building lasting relationships from his service to others.
John graduated from The Ohio State University in 1993 with a Bachelors Degree in Financial Management. John is also a member of the Columbus Commercial Industrial Investment Realtors (CCIIR).
Paul Schadek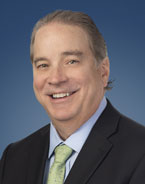 Investment Sales
Contact Paul: pschadek@drk-realty.com | Call
Paul Schadek has been with Donald R. Kenney & Company since 2010. Paul's focus is Multi-Family and Land sales. Since joining DRK, Paul has produced over $300 million dollars in sales and received numerous company and Columbus Board of Realtors awards including Commercial Investment Top Producer and Largest Multi-Family Transaction awards.
Paul's clients consist of local, regional and national private equity investors as well as high-net-worth individuals.
Gary Harkey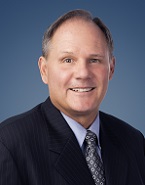 Investment Consultant
Contact Gary: gharkey@drk-realty.com | Call
Gary Harkey has been representing Buyers and Sellers of residential, office, warehouse, and multifamily investment properties since 1994.
With over 12 years of experience at Donald R. Kenney & Company Realtors, Gary has sold properties valued at over $300 million dollars over the years.
Gary's expertise and broad understanding of the real estate industry provide a great benefit to clients who wish to purchase, sell, or 1031 exchange real estate.
Gary graduated from The Fisher College of Business at The Ohio State University. He is married to his wife Karen and has two children.