Executive Real Estate Team
Donald R Kenney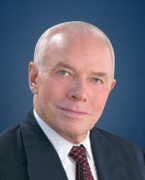 Contact Donald R. Kenny
An entrepreneur. A leader. Donald R. Kenney has built a legacy of value-driven multifamily, commercial, residential, property management and investment enterprises in Central Ohio during the past 45 years. Despite market shifts and economic downturns, Kenney's innovative strategies have kept him on top as he has seized opportunities and taken advantage of emerging market trends.
A native of Columbus, Ohio, Kenney attended The Ohio State University before founding Donald R. Kenney & Company Realtors in 1966. Today, DRK is ranked among the top five commercial real estate companies in Central Ohio.
In 1969, Kenney founded Triangle Investment Company. In the years since, the company has built more than 35,000 multi-family units, more than 8 million square feet of office and office distribution space and hundreds of other office, retail and commercial projects.
In today's very competitive market place, DRK and its affiliate organizations strive to produce the highest level of consumer satisfaction, which drives the overall success of the organization.
Tre' Giller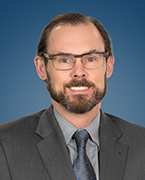 CEO
Contact Tre': tgiller@drk-realty.com | Call
As CEO and Broker, Tre' Giller is responsible for the overall direction of DRK and all of its related companies. Giller has been with DRK for over 20 years, first as a real estate agent, then as sales manager for the investment sales team. During his tenure as sales manager, his team sold over one billion in commercial and multi-family real estate. Giller was also charged with developing the commercial property management division. The company now manages over 5 million square feet of space, with projects located throughout Central Ohio.
With assets in excess of $400 million in the DRK portfolio, Giller and his team offer deep local commercial real estate knowledge and experience. Under Giller's management, the DRK team is adept at leveraging the firm's core strengths and resources: strong operational, financial, and management skills. They can provide strategic direction and advice on matters of property management, leasing, and acquisitions.
Giller works with the care and attention required. Whether it is retail, office, multi-family or investment property, he has the expertise required to maximize value. His goal for all his clients: To implement a strategic plan to reduce overall expenses and improve Return on Investment capital.
Giller is actively involved in the Columbus Board of Realtors, the Ohio Association of Realtors, the Buildings Industry Association, and the current President of the Commercial Real Estate Development Association (NAIOP). He teaches real estate education courses and leads seminars for real estate professionals and potential investors.
In February of 2012, Governor John R. Kasich appointed Mr. Giller to serve on the Ohio Real Estate Commission and currently serves as President of the board.
Jaimine Johnson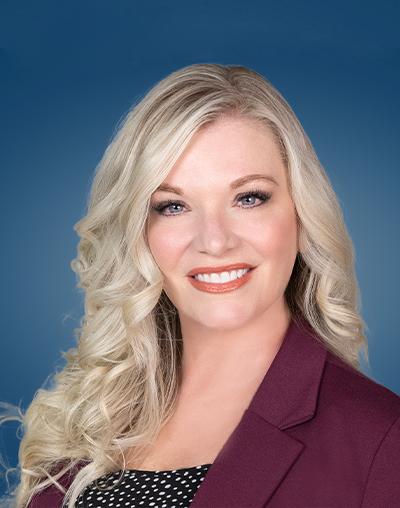 Director, Commercial Operations, Leasing and Sales
Realtor
Contact Jaimine: jjohnson@drk-realty.com | Call
As Director of Commercial Operations, Leasing and Sales for DRK, Jaimine Johnson develops and implements long-term strategies for the commercial asset division in the investment management of office, industrial/flex, medical, retail properties. With more than $225 million in assets in the DRK portfolio, she has a proven record of success in developing strategies that drive revenue and increase overall business profitability.
Jaimine, who previously worked at DRK from 2007 to 2015, brings a wealth of real estate experience to the company. She has overseen transactions involving the asset management, sales, leasing, and marketing of commercial properties while executing initiatives to promote and support company growth, global planning, new business start-ups, and company branding. In her time at DRK, Jaimine consistently maintained a 96% tenant occupancy rate while increasing outside listings by 83%.
Jaimine's recent real estate expertise in Columbus includes working as first vice president of Colliers Healthcare Real Estate Group. There, she directed the real estate strategy and operations to provide consultative services for healthcare systems and service providers in Ohio and on a national platform. She also served as senior vice president of commercial real estate at Huntington National Bank. She developed strategies to enhance the real estate portfolio comprised of $10 billion in office, retail, land out parcel, and warehouse properties.
She also garnered several awards for her work in the real estate industry.
Jaimine was selected for the "Top 20 to Know in Real Estate" for 2013-2014 and "Top 20 Women in Business" by Columbus Business First. She was also a Costar Power Broker in 2014. She currently holds a position in the "Top 100 in Real Estate" for 2021 and has been selected as one of the "Top 10 Business Women of the Year 2021."
Jaimine was recognized as the Top Leasing and Sales Agent for DRK from 2018 through 2021.
She was recently listed as one of The 10 Most Successful Businesswomen to Watch in 2022.
She was also recently named a 2023-2025 Columbus Realtor Directors winner, for which she was awarded a 2-year Commercial Realtor-At-Large Position from 2023 to 2024.