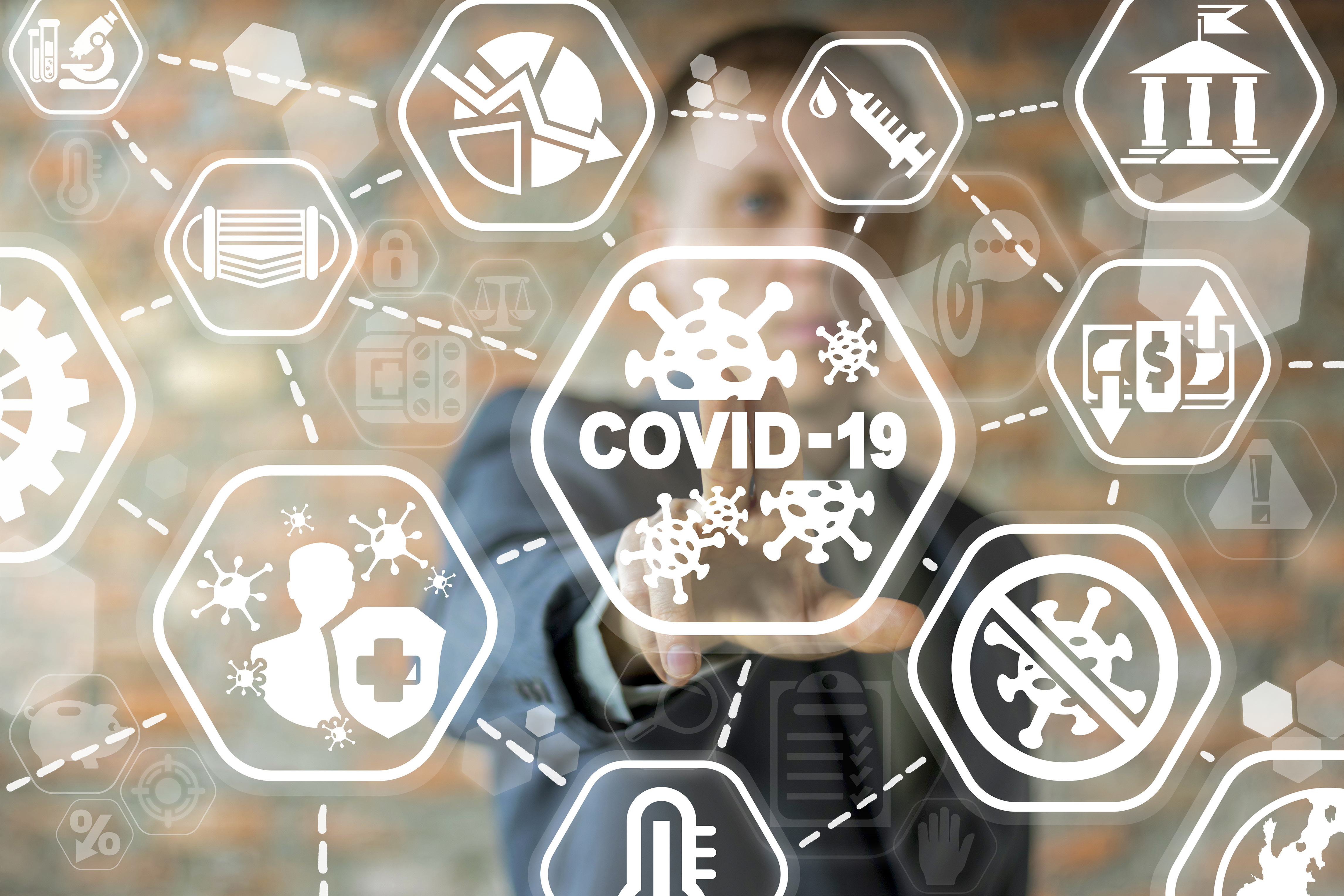 In response to the current coronavirus situation, DRK and Company is taking every precaution to maintain the safety of our staff and communities by eliminating non-essential travel and in-person group meetings. We are all following a rigorous hygiene policy that is aligned with CDC guidance.
We recognize the uncertainty of the circumstances and assure you, our clients and colleagues, that we are prepared to meet these immediate challenges with best practices and provide our team with real-time support as required to keep it "business as usual" as we continue to monitor and adjust as appropriate.
DRK is taking advantage of the latest technology to allow our staff to work without interruption and provide project deliverables on schedule.
We appreciate your continued open communication and please pass along any concerns or suggestions that you may have in the coming weeks. All of us at DRK wish you and your loved ones a safe and successful transition toward a quick resolution to the COVID-19 pandemic.
INTERIM FINAL RULE ON REVISIONS TO FIRST INTERIM FINAL RULE (DUE TO FLEXIBILITY ACT)
"This interim final rule revises SBA's interim final rule posted on April 2, 2020, by changing key provisions, such as the loan maturity, deferral of loan payments, and forgiveness provisions, to conform to the Flexibility Act. SBA also is making conforming amendments to the use of PPP loan proceeds for consistency with amendments made in the Flexibility Act. Several of these amendments are retroactive to the date of enactment of the CARES Act, as required by section 3(d) of the Flexibility Act."
Here are the key highlights:
Effective Retroactively to 3/27/2020 For Loan Forgiveness
Loans made before 6/5/2020 maturity is 2 years
Loans made after 6/5/2020 maturity is 5 years.
Covered Period to 12/31/2020 from 6/30/2020
Deferral Period of PPP Loans is viable to start after the date on which the SBA remits the loan forgiveness amount (within 10 months after the end of the covered period).
The requirement of 60% for payroll is updated to reflect a proportional limit on nonpayroll costs as a share of the borrower's loan forgiveness amount, rather than as a threshold for receiving any loan forgiveness
The amount of loan forgiveness can be up to the full principal amount of the loan and any accrued interest
Interest payments on any other debt obligations that were incurred before February 15, 2020
EIDL loans refinanced into a PPP loan can be forgiven and are subject to the same 60%/40% limitations as the PPP loans.
Source: https://home.treasury.gov/system/files/136/PPP-IFR-Revisions-to-First-Interim-Final-Rule.pdf
PAYCHECK PROTECTION PROGRAM FORGIVENESS APPLICATION RELEASED
The U.S. Small Business Administration released its forgiveness application for Paycheck Protection Program loan borrowers May 15.
The forgiveness application will be a useful tool for borrowers, especially those in the middle of their eight-week spending period, to begin calculating their expenses to see where they stand for forgiveness, according to Tom Rutledge, member at Stoll Keenon Ogden PLLC, a Lexington, Kentucky law firm.
Using the application as a tool, borrowers can modify the way they handle the funds or see significant problems in their spending that can be addressed before an eight-week spending period ends.
The PPP, established March 27 with the signing of the Coronavirus Aid, Relief and Economic Security (CARES) Act, offers loans to small businesses and 501(c)3 nonprofit organizations with less than 500 employees calculated at two and a half times the organization's monthly payroll costs.
The intent of the PPP is to keep employees on payroll through the coronavirus outbreak. The loans have a high margin of forgivability if the borrower spends 75% of the money on payroll costs and no more than 25% on operating costs like rent or utilities, among other stipulations that could change.
There's been major uncertainty around just how the forgiveness portion will work.
The 11-page application, which you can access here, released details for borrowers how to calculate forgiveness on their loan, including a worksheet for the PPP Schedule A, which computes eligible compensation for each employee, as well as full-time employee head count. If any employees were cut during the eight-week covered period, that will deduct some amount of forgiveness on the loan.
"It's a very useful planning tool to see where you are and where you want to be," Rutledge said. "At the same time, there have been changes affected in PPP by the loan application. And they're not obvious unless you compare the application to the prior FAQs and interim final regulations. For example, there's been much objection to payroll short periods."
GOVERNER DEWINE MOVES FORWARD ON RESPONSIBLE RESTART OHIO
Governor Mike DeWine this week announced the next phase of the Responsible RestartOhio plan as it relates to restaurants, bars, and personal care services.
Governor DeWine reminded Ohioans that COVID-19 is still incredibly dangerous and stressed the importance of continuing to exercise safe health habits as different sectors of the economy begin to reopen.
"Reopening Ohio is a risk, but it's also a risk if you don't move forward. We're on a dangerous road that has never been traveled before in Ohio and the danger is that we relax and stop taking precautions," Governor DeWine said. "All of us collectively control this. I ask you to take calculated risks and make good judgments. Continue social distancing, washing your hands, and wearing face coverings. If you aren't concerned with what happens to you, do it for others."
Restaurants and bars in Ohio will be permitted to reopen with outdoor dining on May 15 and dine-in service on May 21.
To ensure that these establishments operate in the safest manner possible, Governor DeWine's Restaurant Advisory Group created a detailed list of guidelines and best practices for restaurant and bar owners to follow. The full list of mandatory and recommended best practices can be found at Coronavirus.Ohio.Gov.
Personal care services such as hair salons, barbershops, day spas, nail salons, and tanning facilities may reopen on May 15.
To ensure that these establishments operate in the safest manner possible, Governor DeWine's Personal Services Advisory Group created a detailed list of guidelines and best practices for personal care service providers to follow. The full list of mandatory and recommended best practices can be found at Coronavirus.Ohio.Gov.
For more information about Responsible RestartOhio, visit Coronavirus.Ohio.Gov.
COVID-19 RESPONSIBLE PROTOCOLS FOR ALL BUSINESSES
Require face coverings for employees and recommend them for clients/customers at all times.
Conduct daily health assessments by employers and employees (self-evaluation) to determine if "fit for duty."
Maintain good hygiene at all times – hand washing, sanitizing and social distancing
Clean and sanitize workplaces throughout workday and at the close of business or between shifts.
Limit capacity to meet social distancing guidelines.

Establish maximum capacity at 50% of fire code.
And, use appointment setting where possible to limit congestion.
TAKE THE FOLLOWING ACTIONS WHEN A COVID-19 INFECTION IS IDENTIFIED
Immediately report employee or customer infections to the local health district.
Work with local health department to identify potentially exposed individuals to help facilitate appropriate communication/contact tracing.
Shutdown shop/floor for deep sanitation if possible.
Professionally clean and sanitize site/location.
Reopen in consultation with the local health department.
A message from the City of Westerville: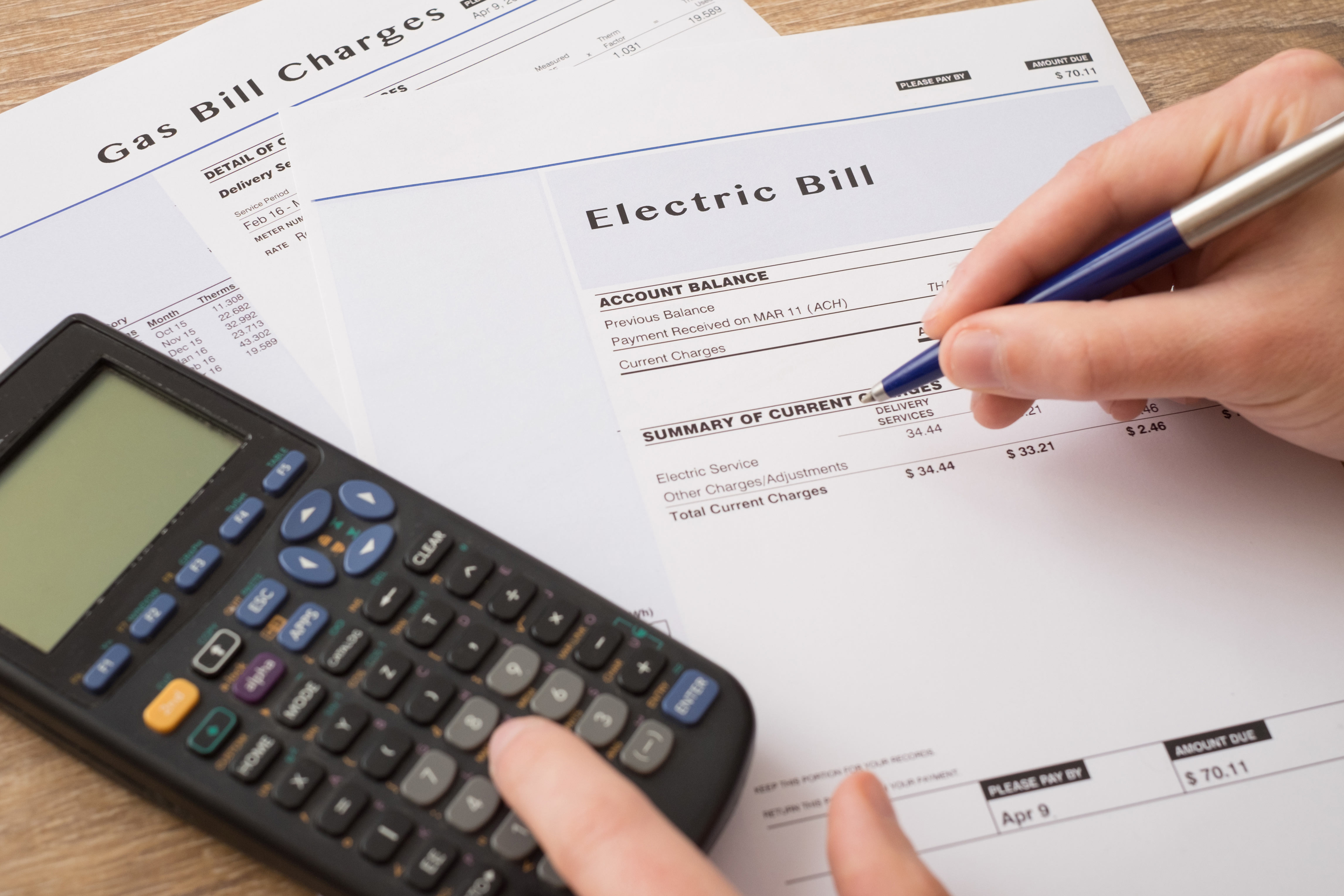 Based on economic uncertainties associated with the spread of COVID-19, the City of Westerville will enact a relief program to waive fees for the current month's payment of electric, water, sanitation and trash/recycling.
Read more information here.
A message from the Small Business Administration (SBA):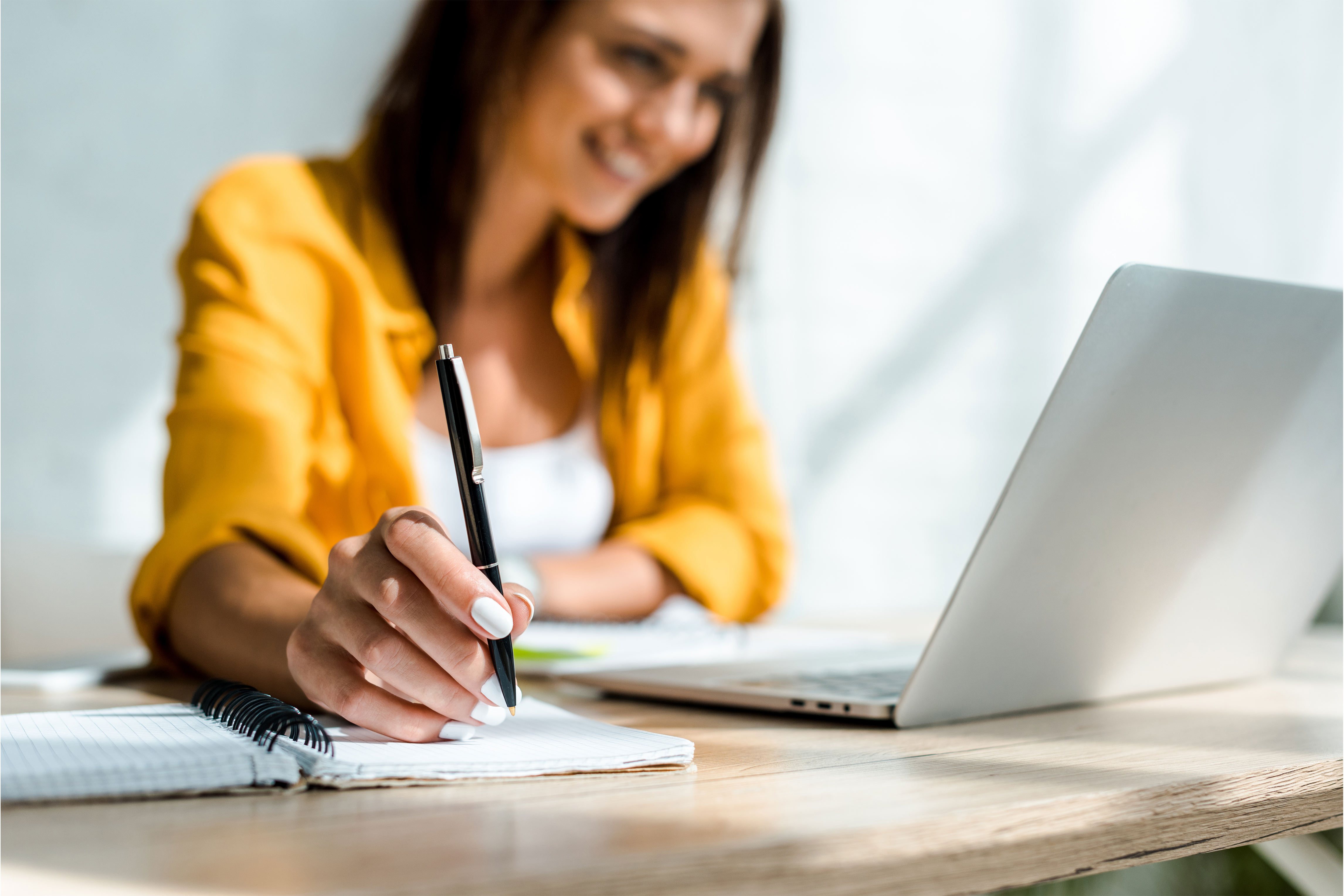 All federal agencies are working together to protect public health, including the U.S. Small Business Administration. The agency's top priority is to ensure Ohio small businesses – which total nearly 950,000 – can continue their contributions to the state's economy, and our nation.
The SBA is working directly with Governor DeWine's office to facilitate a disaster declaration for businesses to be eligible for Economic Injury Disaster Loans. To expedite this process, we need your help in disseminating the Disaster Loan Declaration Form for businesses to fill out. Once you have done so, please email the completed forms to james.laipply@development.ohio.gov.
Once that declaration is made and the SBA has confirmed it, the agency will be able to provide Economic Injury Disaster Loans of up to $2 million per small business to assist with economic recovery.
SMALL BUSINESS PAYCHECK PROTECTION PROGRAM
The Small Business Administration's (SBA) Paycheck Protection Program is a loan designed to provide a direct incentive for small businesses to keep their workers on the payroll. SBA will forgive loans if all employees are kept on the payroll for eight weeks and the money is used for payroll, rent, mortgage interest, or utilities.
You can apply through any existing SBA 7(a) lender or through any federally insured depository institution, federally insured credit union, and Farm Credit System institution that is participating. For a complete list of your fellow Dublin Chamber member financial institutions, please go online.
Lenders may begin processing loan applications as soon as April 3, 2020. The Paycheck Protection Program will be available through June 30, 2020.
Who Can Apply?
This program is for any small business with less than 500 employees (including sole proprietorships, independent contractors and self-employed persons), private non-profit organization or 501(c)(19) veterans organizations affected by coronavirus/COVID-19.
Businesses in certain industries may have more than 500 employees if they meet the SBA's size standards for those industries. Small businesses in the hospitality and food industry with more than one location could also be eligible if their individual locations employ less than 500 workers.
Loan Details
The loan will be fully forgiven if the funds are used for payroll costs, interest on mortgages, rent, and utilities (due to likely high subscription, at least 75% of the forgiven amount must have been used for payroll). Loan payments will also be deferred for six months. No collateral or personal guarantees are required. Neither the government nor lenders will charge small businesses any fees. Forgiveness is based on the employer maintaining or quickly rehiring employees and maintaining salary levels. Forgiveness will be reduced if full-time headcount declines, or if salaries and wages decrease. This loan has a maturity of 2 years and an interest rate of 1%.
For Additional details, visit the Small Business Administration website.
For guidance on filling out a Disaster Loan, please visit this website.
ECONOMIC RESOURCES FOR COLUMBUS REGION COMPANIES
This resource is designed to help the economic development leaders, employers and the workforce in the Columbus Region respond to the challenges of COVID-19. One Columbus would like to help those seeking answers, as well as help to protect health in the community.
FRANKLIN COUNTY COMMISSIONERS ANNOUNCE SUPPORT FOR STRUGGLING BUSINESSES AND EMPLOYEES
The Franklin County Commissioners today voted to approve two new initiatives aimed at delivering assistance to small businesses and their employees who are suffering under the current public health restrictions. Both efforts are to be delivered by the commissioners' Economic Development and Planning Department using existing partners. The first includes $500,000 in additional funding for ECDI, the Economic and Community Development Institute, which will be able to leverage that money in order to provide $2 million in market-rate small business loans that can be used for things like payroll, inventory, or other working capital.
"We know that our residents and small business people are hurting right now," said Board of Commissioners President, John O'Grady. "This crisis is likely to go on for quite some time, and folks are going to need support. We know this is just a first step, but we're glad to be able to get it up and running so quickly."
The second program created by the commissioners with Tuesday morning's vote is aimed at providing direct support to employees who suddenly find themselves out of work due to the ongoing public health restrictions. It is a further $500,000 investment with the Workforce Development Board of Central Ohio, which will use it to provide direct cash support for qualified applicants. Participants will engage in workforce preparedness or credentialing activities such as online workshops and, in return, they will receive $250 to help with immediate expenses until unemployment or other longer-term support options kick in.
"These are challenging times," said Commissioner Marilyn Brown. "Yet we are strong enough as a community to get through this as long as we work together. How successfully we recover will depend on how well we support each other during this difficult time."
The newly allocated funding is not new spending, but reallocated from other sources. The programs are expected to be up and running within the next two weeks, and the Workforce Development Board and ECDI will administer the programs directly.
"Small business are the engine of our economy and our residents are its backbone," said Commissioner Kevin L. Boyce. "The best thing that we can do for our whole community is to make sure that those businesses and their teams are still here and ready to go as soon as the public health restrictions are lifted."
To apply to participate in the small business loan program, contact Steve Fireman at sfireman@ecdi.org. To apply to participate in the workforce development program, contact Stephanie Robinson at srobinson@wdbco.org.
For more information on the Franklin County Board of Commissioners, call the Office of Public Affairs at (614) 525-3322 or visit commissioners.franklincountyohio.gov.
RESOURCE GUIDES
Columbus Business First has compiled a list of state resources to help businesses during the outbreak. Please visit their website for more information.
ADDITIONAL RESOURCES
COVID-19 (Coronavirus) Job Search
GBQ Guidance: SBA Disaster Loan Application
COVID-19: Support for Ohio Companies