Property Management Team
Christine Sweat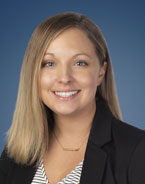 Property Manager
Realtor
E-mail Christine Sweat
As property manager - licensed realtor at DRK, Christine Sweat serves the company in a substantial number of operations. Not only does she coordinate property management and compliance – including lease setup and commencement and lease compliance monitoring – she also supports the property management team with CAM recommendations, RFPs, budgeting, expense control, collections, and contracting. Her property manager role also allows Christine to provide assistance with tenant improvement and capital expenditure projects such as bidding, contracting and project management.
Before joining DRK, Christine got extensive multi-family housing experience as a leasing consultant with Nationwide Realty Investors. There, she worked one-on-one with prospective residents, gaining valuable knowledge in community floorplans and amenities. She also assisted the property management team with renewals and resident retention.
Christine also developed a solid foundation of knowledge as a market analyst/internal research coordinator during her time with Bowen National Research. While there, her responsibilities included: conducting third-party market feasibility studies for syndicators and developers; traveling to markets to complete an analysis of site locations; and surveying all rentals and identified comparable properties within the market area.
We are pleased to announce the Employee of the Month for July is Christine Sweat. Christine works as a property manager within the DRK commercial division.
"Christine is a strong property manager. Her sites are close to perfection."
"Christine works smoothly through tenant issues. She pays very close attention to her clients making sure they know who she is and letting them know she is there for them."
Our company would like to thank Christine for all her hard work and dedication. We are fortunate for you to have joined our team. Thank you for all your contributions to the company's overall success.
Holly Ring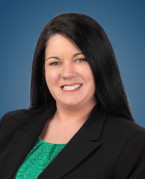 Property Manager
Realtor
E-mail Holly Ring
In her role as Property Manager – licensed realtor, her skill set is including lease setup and commencement and lease compliance monitoring. Her list of property management duties include budgeting, CAM recommendations, collections, expense control and contracting. Holly also coordinates the association management for some of the leading sites here in Columbus.
Prior to arriving at DRK, Holly gained a diverse work experience, employed most recently as a criminal defense and appellate paralegal. Before that, she spent 10 years as the business development coordinator for Jim Keim Ford in Columbus.
Holly is also active in the community, volunteering to serve as vice president, treasurer and secretary of the Glendening Elementary Parent Teacher Organization. She graduated Magna Cum Laude from Columbus State Community College, earning an associate of applied science degree in paralegal studies. A graduate of Hondros Real Estate School.
Kimberly West

Property Manager
Realtor
Email Kimberly West
Kimberly is a Licensed Commercial/Residential Asset Property Manager professional with over 10 years of successful Real Estate Asset Portfolio Property Management, and 20 years of successful Team Management. Her Client Relations & Property Management skills include supervising and overseeing, administrating, and directing entire operations of commercial/residential/land properties, including finance management, leasing, insurance, tenant, sales, acquisitions, maintenance, receivership, and physical condition inspection.