Are you in need of new, centrally located office space in the greater Columbus area?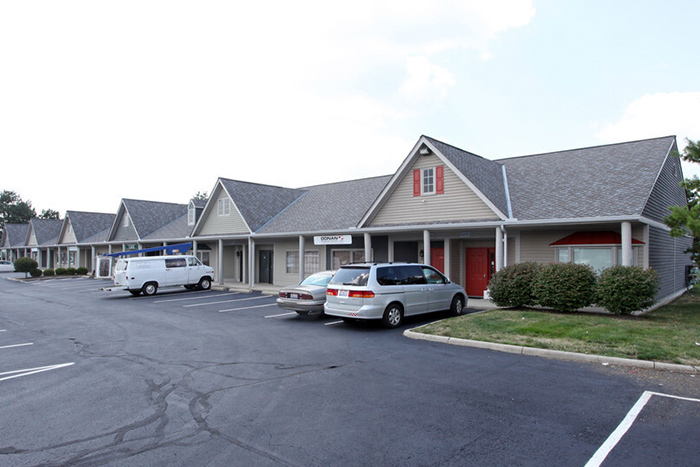 Building Two at 6800-6840 Cain Rd. is a spacious complex of office real estate in Dublin, Ohio. The building houses four available spaces ranging from 1,152 to 2.304 square feet each.
The entire 1-story building houses 12,672 square feet of well-maintained, move-in-ready space, and its exterior offers 60 spaces for both customer and employee parking. It can be accessed through multiple front entrances and private back entrances for workers.
The complex's central location makes it ideal for your business. The lot is situated behind CarMax and is easily accessible from I-270 and Sawmill Parkway, connecting it to a route that passes through downtown Columbus. It also sits in the middle of Dublin's busiest retail center, placing it strategically close to the area's shopping and dining establishments and increasing potential exposure to residents.
Tenants will also be able to market their business directly to passersby with roadside signage on the property.
Interested in renting this property for your business? Contact the experts at DRK to discuss possibilities, see more details, schedule visits and ask questions.
Until next time,
Other blog posts you may enjoy:
Four Reasons to Invest in Commercial Real Estate
Property Spotlight and the benefits of Office Space
3 Ways Inflation will Impact your CRE Assets