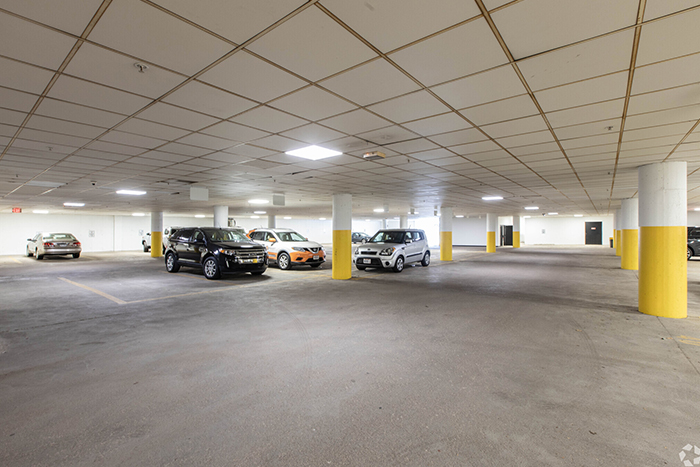 A physical office space is more than just a place to get work done.
In a world of increasingly remote operations and a shift toward a hybrid workflow, the necessity of offices has been challenged in wholly new and unprecedented ways. However, if your business still relies on an in-person workforce (or even if you've adopted a hybrid model), having a centralized space to work, collaborate, meet with clients, keep physical records and socialize with coworkers is more important than ever.
Renting such a space for your business is an excellent alternative to purchasing property. To that end, we'd like to spotlight a specific property and the benefits it can have for you and your employees.
Corporate Hill II: Property Highlights
Corporate Hill II is a prime piece of office real estate settled in the community of Worthington, Ohio. Located at 100 Old Wilson Bridge Road, this multi-tenant office building stands at three stories. It offers 21,417 square feet of office space and 98,145 square feet overall.
Every suite in the building has been newly renovated and is move-in ready on all three floors. The floorplan includes a full lobby and an atrium, a conference center, a kitchen, plenty of storage space, and two elevators. The property also offers an outdoor picnic area for employees to socialize and enjoy lunch breaks and social gatherings. An underground parking garage keeps vehicles secure and out of the elements, and the site even features an electric car charging station.
Central Location
In addition to its on-site strengths, Corporate Hill II also affords renters numerous location-centric benefits. The building lies at the heart of Worthington's business district and its home on Old Wilson Bridge Road places it close to Dublin, Ohio. With Worthington and Dublin's status as two of Ohio's most affluent communities, any business residing on this site will find themselves in a strategically strong location.
The building is also directly accessible by I-270, connecting it to a route that intersects Downtown Columbus and Ohio State University. The newly renovated Shops at Worthington – plus a collection of popular restaurants and retail stores – are also within walking distance of the property.
Prime Benefits
Office space like Corporate Hill II offers innumerable benefits to renters. Not only will your employees have the space they need to work and collaborate, but also a physical "headquarters" from which to connect with clients, grow a brand, and cultivate a culture.
From a business perspective, location is everything. Operating from a building within a thriving town and capitalizing off connections to local businesses and universities will put you in both a strong geographical position, and a strong professional one, as well.
Are you interested in renting this or another property for your business? The experts at DRK will help you with the next step.
Until next time,
Other blog posts you may enjoy:
Four Reasons to Invest in Commercial Real Estate
3 Reasons to Invest in Industrial Property in the Current Market
3 Ways Inflation will Impact your CRE Assets