You're probably familiar with the title of "commercial property manager," but what exactly does a commercial property manager do?
The short answer is that a commercial property manager oversees the day-to-day operations of a property you've invested in. This includes budgeting, managing maintenance, collecting rent and filling vacancies, among other duties.
The longer answer involves diving deeper into the responsibilities of the position. If you're on the hunt for a commercial property manager, here's what you can expect them to do for your real estate investment.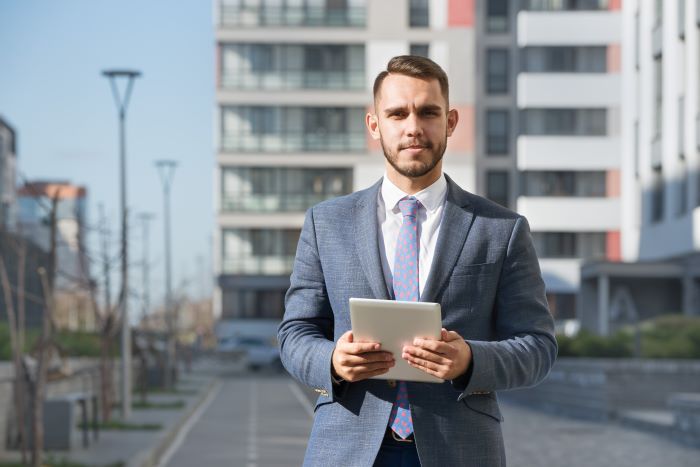 Responsibilities of a Commercial Property Manager
A commercial property manager takes on a whole list of responsibilities and services associated with your real estate. That list includes:
Accounting and reporting
Capital planning
Capital project management
Cost control
Financial management
Lease administration
Management and implementation of service contracts
Regulatory compliance
Sustainability and efficiency management
Tenant buildouts
Tenant services and satisfaction
Utilities management
Skills a Commercial Property Manager Should Have
Before bringing a commercial property manager onboard, be sure they bring the following list of skills and qualifications to the table:
Organizational: A good property manager will need to juggle a lot of responsibilities. Making sure they have the organizational skills to keep up with the demands of property investment is crucial for your success.
Communication: Managing commercial property means being able to communicate with tenants, maintenance crews, advertising entities and, naturally, you and your team. The ideal candidate will be a good communicator, listener and question asker.
Customer Service: If problems arise on your property, your tenants will bring those problems to your property manager. They will need experience and confidence with speaking professionally to customers, putting out fires, solving problems and maintaining positive relations.
Negotiation: Managing a property means having the confidence to negotiate rents, repairs and promotional costs. Your manager should be able to handle the pressure of negotiations, as well as the patience to see any discussion through to a positive conclusion.
Bottom Line
Day-to-day operations of your commercial real estate will be a lot smoother and more professional with a competent commercial property manager in your corner. Their expertise is more than worth sharing your investment, not to mention allocating some of the responsibility off your shoulders and into the hands of a trusted ally.
If you're in need of management expertise, the experts at DRK can help. Our dedicated team of commercial property managers will guide you, answer your questions and help you make the most of your real estate investment.
Lease termination penalties can be negotiated with your landlord, as can clauses relating to defaulting on your lease. You can ask for reduced fees, extra time to pay any money owed, and other protections that will allow you to leave the property with a minimal hit to your finances.
Take a look at our commercial property management services, and scout commercial real estate available in the Columbus, Ohio, area.
Until next time,
Related Blog Posts