Buying commercial real estate is a lot easier with an expert on your side.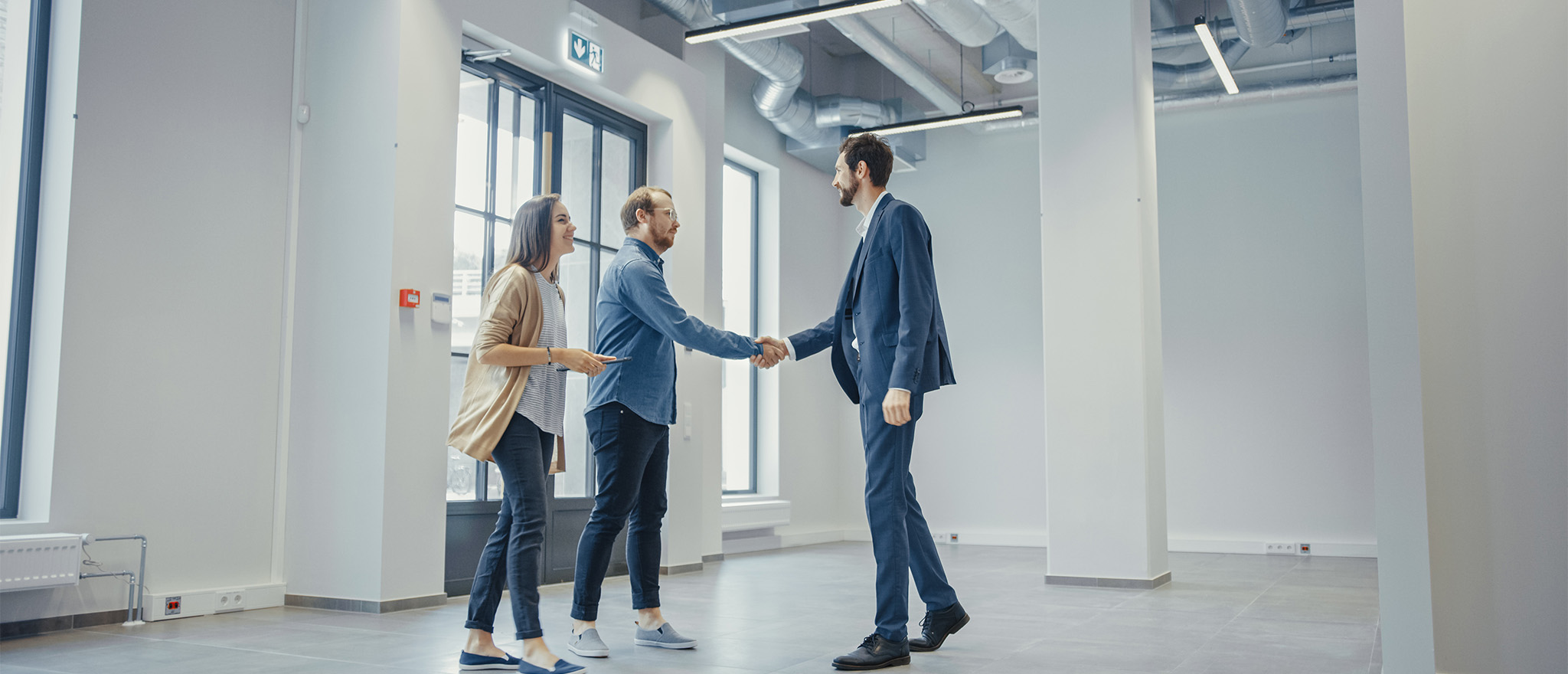 Commercial property is a different beast from residential property, and purchasing the former can be a far more complex process than dealing with the latter. Partnering with a commercial real estate broker can help you navigate the process from a position of expertise, helping you avoid common mistakes and make informed financial decisions about your property.
Here's what you need to look for in a commercial real estate broker.
Excellent & Consistent Communication
A partnership with a real estate broker is like any other relationship: if communication is smooth, consistent and strong, the partnership will be a productive one. Good communication skills will be key for your broker of choice. You'll be talking with them frequently, and they'll need to listen to your needs and translate them into results. A broker will also need to negotiate, speak with multiple parties associated with your deals, and proactively reach out to get answers and solve problems.
Expertise & Experience in Commercial Real Estate
This one's pretty obvious, but the importance of making sure your commercial real estate broker is well versed in the field cannot be overestimated. Remember to thoroughly vet any prospective brokers before signing any deals. Make sure their track record is provable and strong.
The more experience your broker has, the less risk you'll be taking with your real estate dealings. You'll feel more confident entrusting them with your money and listening to their industry insights.
Knowledge of the Local CRE Market
Hiring a commercial real estate broker with extensive understanding of your local market is a must. Their expertise will be crucial as you research, negotiate for and buy your property.
What types of properties are the most lucrative in your market? What local laws and regulations will you need to consider when purchasing your property? What rates can you expect to earn? A good broker will know the answers.
Industry & Local Connections
Sometimes, it really is all about who you know. The ideal commercial real estate broker will have a network of connections they can turn to for questions, insights and information. A connected broker can give you access to market knowledge, refer industry experts, and even secure financing and investments for your venture.
Seeing how connected your prospective broker is can also be a good way to measure their success. How many connections do they have? Are they respected by those they've done business with? Would your reputation be strengthened or weakened by your association with them? Keep these questions in mind while considering the size and quality of your broker's network.
They Understand Your Needs
Perhaps most crucially, a good real estate broker will make your needs a priority. They'll respect your decisions and desires, and – if need be – respect you enough to disagree and offer a better path forward. Listen to how they speak watch how they listen. The more empathetic and in tune with your needs your broker is, the more those needs will be served as the relationship grows.
Benefits of Hiring a Commercial Real Estate Broker
Bringing a commercial real estate broker onto your team is one of the smartest moves you can make as a property investor. Here's a quick list of reasons why hiring a broker is a good idea:
Negotiations & Closings: A good broker will be a master negotiator, and will bring experience in negotiating with buyers and closing deals to the table.
Saves Time: Having a proven expert in your corner will help save time on learning and tracking all the aspects of your job that a broker will know by heart.
Access to Networks: As mentioned above, brokers frequently network with other experts and even past clients. Having access to their perspective and knowledge is a huge advantage.
CRE Market Knowledge: Having data on local market information (laws, rates, population numbers, demographics and more) is another advantage that will help keep your venture profitable.
Commercial Lease Management: A broker can also be a great resource for managing your leases and making sure you're still earning a fair amount from your tenants.
If you're in need of commercial property management expertise, the experts at DRK can help. Our dedicated team will answer your questions and help you make the most of your real estate investment.
Scout commercial real estate available in the Columbus, Ohio, area here.
Until next time,
Related Blog Posts