Never underestimate the importance of hiring a good property manager.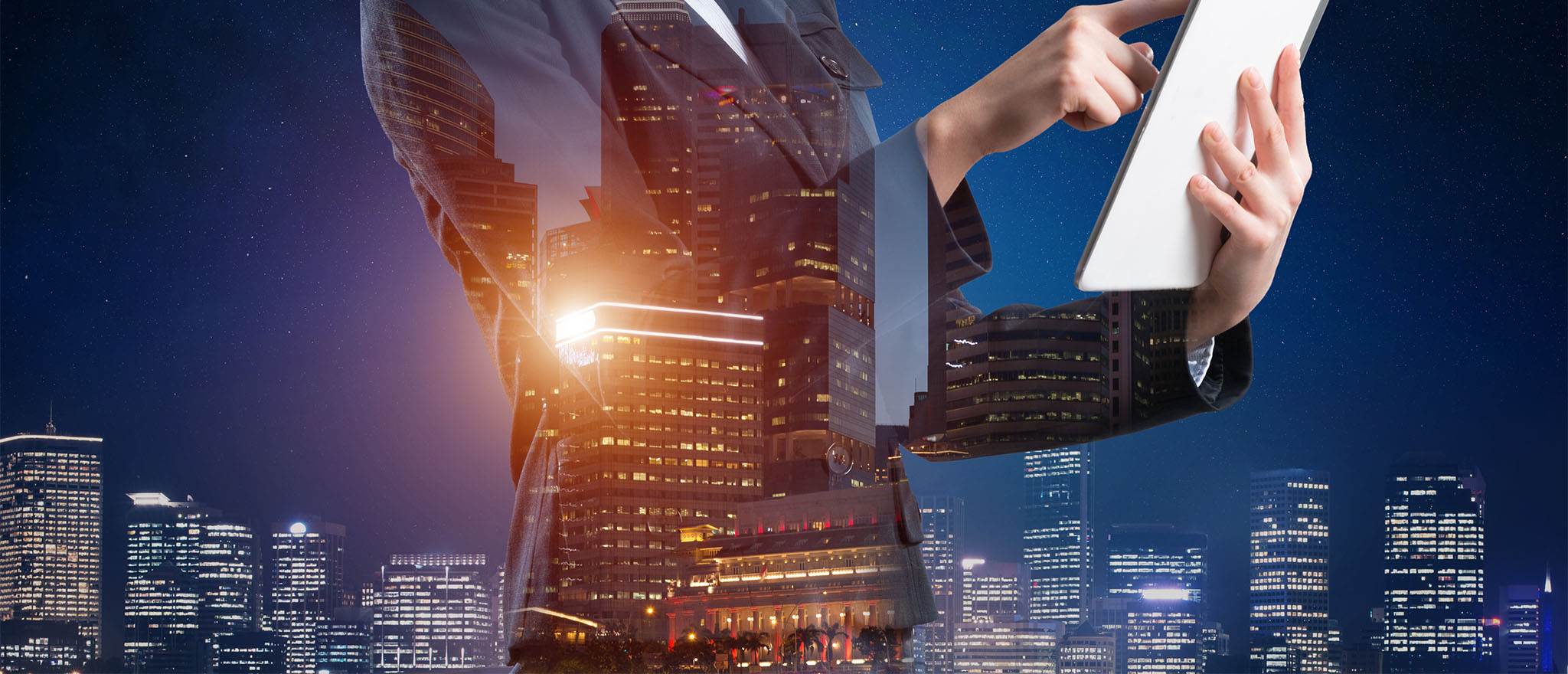 Running a successful real estate venture means having a hardworking management team in your corner. The ideal property management company will take care of everything from rent collection and property promotion to keeping tabs on money, tenant screening, property inspections, regular maintenance and much more. With so much responsibility to delegate, the last thing you need is a management team that drops the ball.
Here's how to find a good property management company that will keep your business flowing and your tenants happy.
Steps to Get You Started
To track down and partner with an ideal property management team, you'll need to put in the time to research, vet and meet with prospects that fit your needs. You'll also need to know what your needs are, and how a property manager can best fulfill them. If the following steps are taken, you'll be well on your way to finding the best partner for overseeing your property.
Here are each of the steps, along with a breakdown of how to pursue each one:
Do Research
With so many options for property management companies out there, it's important to know as much as you can about each of them. Do their abilities line up with what you'll require of them? Are there any geographic barriers that might affect how you work together? Do their rates work with your budget?
Be sure to do plenty of research by looking up information online. Visit each company's website and social media pages. Read Google reviews and see what their clients are saying. The more you know in the beginning, the more confident in your decision you'll be.
Visit in Person
Internet research can only get you so far. To best understand the company or companies you're considering, you might consider paying the properties they manage a visit. It's always possible that reality won't align with their online presence and promises.
Take a look around each property and pay attention to the condition of the buildings themselves. If you see obvious signs of neglect or disrepair, you should probably consider other options. Speak with the tenants about their experiences with rent paying, maintenance and communication with their landlord. If they respond with horror stories, you'll know to stay away. However, if they have positive feedback for how the property is managed, you'll know you're on the right track.
Speak with Property Managers
After doing your due diligence in research, the next step is to speak with your prospective managers one-on-one. An interview over the phone, on a video chat or, preferably, in person will give you the chance to ask direct questions and get the important answers you'll need to make a decision.
Consider asking these questions of every manager you speak with:
What is their work experience?
What is their education like?
Do they offer the services you require?
What are their processes for rent collection and tenant screening?
Are they knowledgeable about local real estate laws?
What is their average response time to emergencies?
What kind of property management software do they use?
What are their rates for their services?
Know Their Reputation
Hearing how a prospective property management company speaks about themselves is enlightening, but hearing how others speak about them is an entirely different story. Gathering testimonials and stories from other clients can reveal positives and negatives that can drastically inform which manager you decide to partner with. Read reviews, speak with tenants at their properties, seek out other clients they work (or worked) with, and compare what each source says about the reputation of the managers you're considering.
Review Their Online Presence
Online conduct is a huge aspect of vetting a property management company. It gives you a peek into their values, the way they speak, the overall tone of the company, and the level of professionalism you can expect.
Check their website for a mission statement and see if their values align with yours, or if they have a mission statement at all. Pay attention to how they communicate to potential clients on their web pages. Check their social media to see what kind of presence they have, if any. What you find will reveal a lot about the company you're dealing with.
Get Referrals
Do you know colleagues, coworkers or friends in the real estate arena who have experience with the property management companies on your list? Consider reaching out to them for information. Maybe they've worked with one or more of the companies before, or they know someone else who has and can connect you with them. Use your professional network to your advantage and gather stories and impressions from as many trustworthy sources as you can.
Know Your Needs
As previously mentioned, knowing your own needs as a property owner will help you narrow down the playing field when finding a good property management company. One contender might fit your requirements in multiple arenas, but might not be a good fit in the budget department. One might offer agreeable rates, but not have experience managing the type of property you need managed. The better the grasp you have on what you need, the easier it will be to pick the ideal manager.
Why Should I Hire a Property Management Company?
There are plenty of reasons why hiring a good property management company is a good move for you. Here are a few:
Timely Addressing of Issues: A property manager will field your calls and address tenant issues 24 hours a day, seven days a week. This gives your tenants the help they need faster, and frees up your time.
Financial Reporting: bringing on a property manager means having an experienced team that handles your money flow and keeps track of expenditures so you don't have to.
Professional Advice: With local laws and property standards constantly changing, having an expert on your side is a huge benefit. A property manager will keep up to date on the latest developments in the industry, and they'll make sure you and your team are up to date, too.
Business Growth: Bringing on a property manager opens the possibility for expansion. With the extra help, you could begin investing in long-distance properties and find success running real estate ventures in multiple cities or states.
Signs of a Good Property Management Company
Last but not least, here's a helpful cheat sheet to help you identify good property management companies and avoid less-than-ideal contenders:
Good Communication: Pay attention to how you're communicated with by the company, and read reviews to see how they speak to tenants.
They Prioritize Safety: Does your manager of choice have a proven track record of taking tenant safety seriously? If so, you might have a winner.
Low Vacancy Rates: When tenants opt to continue living on your property, that's usually a good sign that they feel taken care of.
Sound Legalities: A good property management company will make sure every detail in a legal document is airtight and easy to understand for all involved. Any unsound leasing agreement will reflect badly on you, and having a management team trained to lock in those details will eliminate that risk.
If you're in need of property management expertise, the experts at DRK can help. Our dedicated team of property managers will answer your questions and help you make the most of your real estate venture.
Take a look at our commercial property management services right here, and scout commercial real estate available in the Columbus, Ohio, area here.
Until next time,
Related Blog Posts