Buying a property involves paying (either upfront or through spaced-out payments) to own said property in its entirety. Leasing means you're paying to use the property for an agreed-upon period of time, rather than owning it yourself. Despite the benefits of owning a property, leasing remains the popular choice.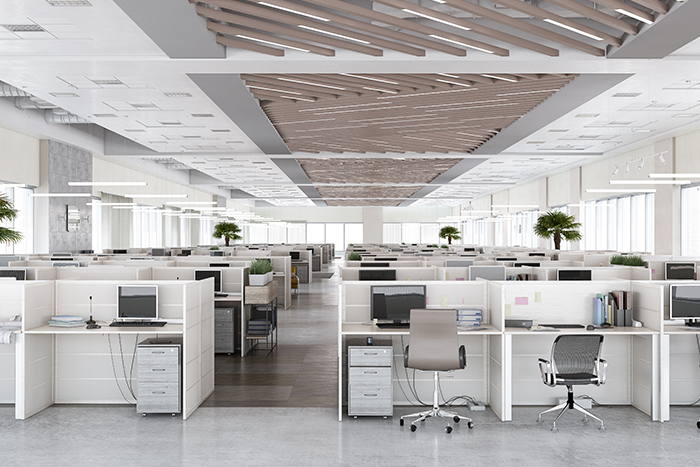 These are the main advantages of leasing office space.
A Low Upfront Cost
The most obvious benefit to commercial office rentals is the lower cost you'll need to pay upfront. Even if you're financing your purchase in manageable chunks, buying a property outright will always require more cash than a lease. Avoiding those higher costs will prevent your liquid capital from going directly into a major purchase.
That's the key difference, but knowing how that difference affects the buying process requires diving into the details.
Leasing a building for business requires comparatively little upfront cost. You'll need to cover inspections, the security deposit and any potential lawyer and broker fees, but you'll still end up spending less than you would while buying the property.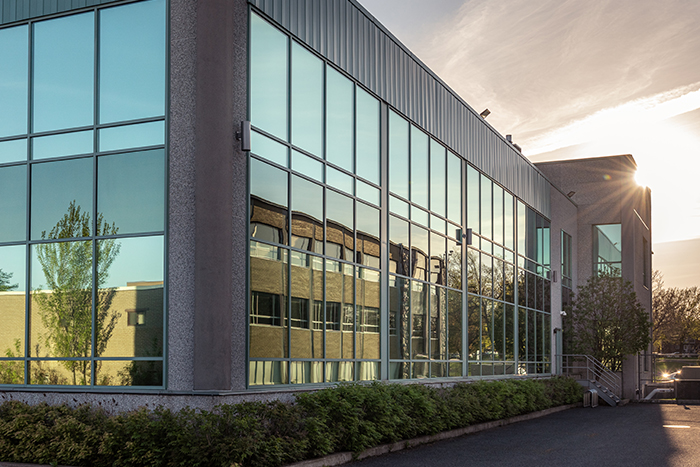 Less Responsibility
Purchasing property comes with an added list of responsibilities. As the lawful owner, any damages, maintenance and insurance would be your responsibility to handle. This not only dips into your finances, but also adds stress and additional work to your plate.
Leasing office space eliminates this stress, since the responsibility for dealing with maintenance and insurance issues falls to whomever you're leasing your property from. This helps to keep your expenses down and your focus on successfully running your business.
Increased Flexibility
Perhaps the greatest benefit of leasing office space is the flexibility it gives you as a business owner. Purchasing a property means committing to a single location that might not be the best fit for your business in the future. Buying real estate also means locking in a mortgage that you could be paying for upwards of two to three decades.
Once again, leasing has the advantage. Having the freedom to seek out new office space will allow you to grow at your own pace and not be restricted by a property that might not be serving your needs. Lease terms are also significantly shorter than mortgages, usually lasting between three years to a decade.
Tax Advantages
It pays – sometimes literally – to investigate potential tax benefits before signing on any dotted lines. When it comes to leasing buildings instead of buying them, taxes might make all the difference for how your business deals with added expenditures.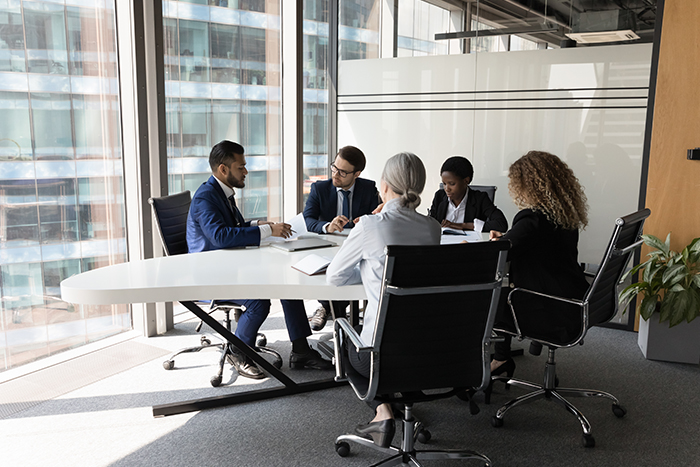 Since leases are tax-deductible, you'll save money on maintenance, utilities, insurance and more. A mortgage on a purchased property only offers deductions on interest, meaning you won't be exempt from those taxes should you choose to purchase your real estate.
Is Leasing Office Space Right for Your Business?
Are you hoping to find a new home for your business that you can grow in, move on from when the time is right, and save money on during the initial agreement and throughout your time operating on the property?
If so, not only is leasing your office space the ideal option, but the team at DRK is ready to help. Our real estate experts are always on hand to answer questions and help you find the property you and your business deserve
Take a look at the move-in-ready office spaces available for lease in the Columbus, Ohio, area right here.
Until next time,
Other blog posts you may enjoy:
How to Find the Best Commercial Real Estate to Lease
Top 4 Qualities to Look for in a Property Management Team
Differences When Buying Primary Residence vs. investment Property